Sunday: Mercedes, Ferrari, Red Bull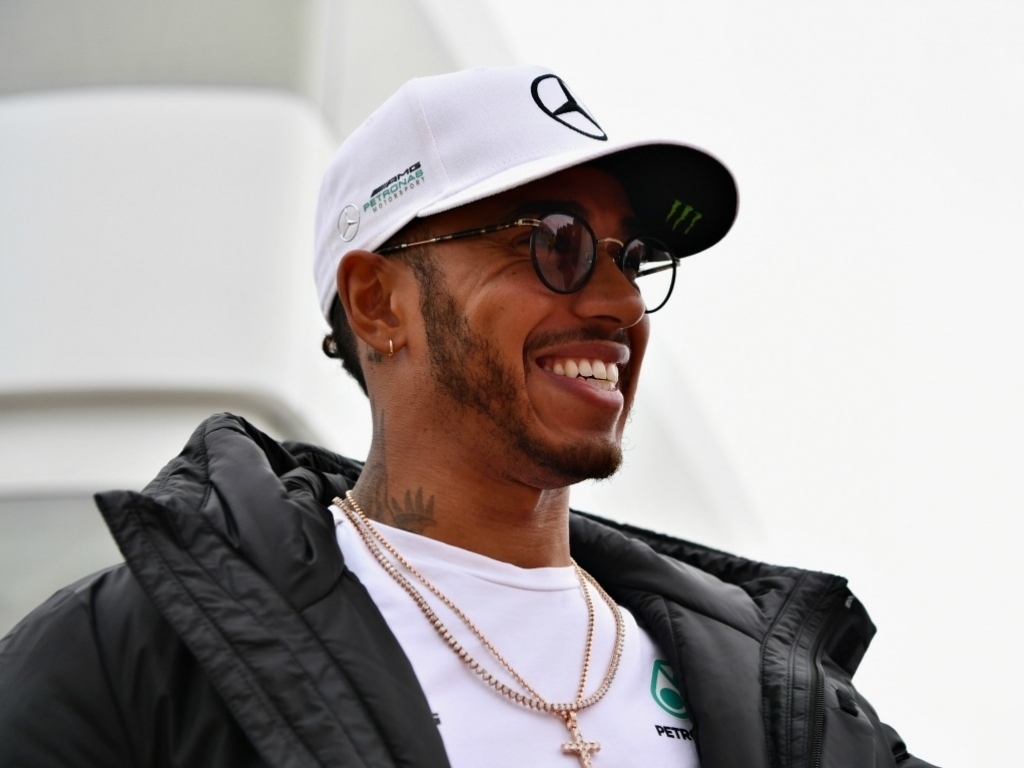 Lewis Hamilton stormed to a record-equaling fifth British Grand Prix, but Kimi Raikkonen and Sebastian Vettel both suffered punctures.
Mercedes
Lewis Hamilton: "That was the feeling I can't really describe. It feels amazing to be up here, so proud to see all these great flags everywhere. The support this weekend has been immense and I'm really proud that I could do this for you all. Thank you so much for all your support, pushing us, the team faultless this weekend. Valtteri did an exceptional job as well so it's a perfect weekend for us."
Valtteri Bottas: "You know I'm really happy for today. It was definitely not easy, the whole race, to start from P9 and there were many cars not easy to get through but the team did an absolutely perfect strategy and just get my head down, get going and in the end, also with the puncture with Kimi, we got a bit lucky but a perfect weekend for us and well done to Lewis and thank you guys for all the support, thank you."
Ferrari
Kimi Raikkonen: "My race wasn't going too bad until a few laps before the end. I suddenly had the problem, my front left tire let go with no warning; the air stayed in the tire but the rubber part, came off. It's disappointing because without that issue the second place was secured, and we deserved a better result. We had made some changes to the car and they seemed to have improved the feeling. When it's like this you are confident and you can push; I hope that it will be a similar story in the future races. However, today we were lacking a little bit of speed against our rivals. We did what we could but obviously there's some work to be done to catch up the Mercedes in places like this. This is definitely not our strongest type of circuit. I'm interested to see what happens in the next race, I guess the Hungarian track should suit our car better."
Sebastian Vettel: "It was a difficult race. The brakes got fire on the grid and I think this is the reason why I had no grip at the start: they were too hot. During the last laps, after the problem with the front left tire, I tried to get the car back and recover some points. It was difficult today because I was stuck at the beginning behind Max, but I am not the one to judge what happened between him and me. After that I think the pace was good, considering the fact that I was on the Soft tires. Valtteri was on other compound, the Supersofts, so it was clear that he would have been strong. Today was not a great day, but we'll see what happens in Hungary, on a different track."
Red Bull
Max Verstappen: "It is a positive day. I am happy to finish the race and get some solid points once again. We got a bit lucky with Seb's puncture at the end and I pitted to be safe as I knew I had enough room behind me. The front left didn't feel great and having seen what happened to the Ferrari we played it safe. If I had seen Kimi pit at the end I may have stayed out to try and get a jump on him, but we made the precautionary stop to make sure we finished. With a lot of fast rights here it takes its toll on the front left so we knew there would be issues late on. At the beginning I knew I was quite a bit slower than Seb so I just did my best to stay in front and have some fun; it was the only thing I could do and luckily he didn't manage to pass me on track, so after that little battle my race became a bit lonely. Our pace was pretty good and the car felt competitive during the race – it felt better than it did in qualifying so now we need to understand why we struggled yesterday. Fourth is a good result – probably one place better than we expected which is always nice. We have some upgrades coming in Hungary which I am hoping will make some steps towards being able to fight with the top two teams."
Daniel Ricciardo: "I hope they showed a lot of that on TV. I just felt like the whole race I was overtaking cars and I hope the fans enjoyed it. We made up a chunk of positions early on and then I got a bit greedy, went off track and ended up at the back again. It was great fun coming back through the field and I gave it everything. I caught Hulkenberg with a few laps to go and then Seb had his issue which handed me fifth, so danke Sebastian. I've been really happy with how I've been putting my Sundays together for the last handful of races, it's been strong and to get fifth from the back today? I really couldn't ask for more. Last week I was the hunted and this week the hunter, I love the fight of this sport and today I felt I could really enjoy that. I would give this race ten out of ten in terms of fun. I think you could say that in the last six races the Honey Badger has certainly shown up on Sunday and it's been great fun."