Daniel Ricciardo and Jolyon Palmer finally get one up on their respective team-mates, plus a word of advice to Lance Stroll so he can deal with one particular hater.
Mercedes
Hamilton 6 – Bottas 3
Race: Bottas
One thing this season has highlighted is that the teams are still struggling to understand the tyres. In the race, Lewis Hamilton's set of Supersofts didn't look like they had the durability of the supposed shorter-term tyre, the Ultrasoft and his race was run on Saturday (even though he didn't know it). And is it just me, or does everybody think of tissues and bathroom products when they should be thinking about Pirelli tyres.
Hamilton found that the Mercedes' tyre misjudgement was built into his race after the team opted to give him Supersofts in Q2. Even if he had put the car on pole, the way the tyre underperformed (on the Silver Arrow) in the first stint he would have been struggling to make up places. And then with Daniel Ricciardo matching his place in the second he was doomed to finish behind the Red Bull.
Valtteri seized his chance, took pole and resisted intense pressure from Vettel for his second, deserved win. Nice start.
Ferrari
Vettel 6 – Raikkonen 3
Race: Vettel
Vettel was denied pole by Romain Grosjean's ailing Haas in Q3, but in the race he did manage to provide the expected team radio entertainment by questioning the race director's data for the second GP in a row. He didn't believe that Valtteri Bottas hadn't jumped the start, and luckily for him, nobody jumped into the gap provided by his own tardy getaway.
While the first stint was a waiting game, he showed that equipped with the Supersoft tyre the Ferrari was more than a match for the Mercedes and yet again Ferrari's strategy looked superior to Mercedes, even if it didn't quite work out to the satisfaction of the ominous figure of Sergio Marchionne sat in the garage.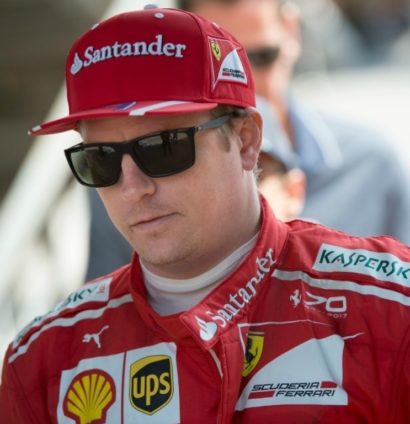 Kimi never looked like qualifying near Sebastian and spent much of the race discussing his steering wheel button options. We can never have enough Kimi team radio, because suddenly you have the real person talking. In the paddock afterwards he is remote and gazing off to the horizon whilst giving answers he's given a thousand times before.
On the radio it's the real deal. You begin to wonder if Kimi rings engineer Dave Greenwood up to ask him to reprogram his dishwasher.
Red Bull
Max Verstappen 7 – Daniel Ricciardo 2
Race: Ricciardo
Oh, that despairing sea of orange. You would have to have a heart of stone not to feel for all of Max's Dutch fans filling the Red Bull-Ring grandstands and catching a glimpse of Max for one lap only.
This was a rare weekend for 2017 when Daniel Ricciardo was a step ahead of his Dutch team-mate, showing that his qualifying pace also translated into race pace.
Maybe it was good that those two weren't having a race-long ding-dong and scrubbing off tyre life in the battle for third place. Given that audience, Max wouldn't have held back. Then they would have fallen into the clutches of Lewis Hamilton.
We are now beginning to see the semblance of the three-way battle between Ferrari, Mercedes and Red Bull that was predicted before the start of the season. The Renault engine is getting 'on terms' with the Ferrari and Mercedes engine units, and for reliability it's making a real attempt to match Honda.
Force India
Sergio Perez 7 – Esteban Ocon 2
Race: Perez
Perez had a great opening lap, not at all fazed by being overtaken by Lewis Hamilton and craftily taking the place back. Ocon was close to outqualifying him, but never got into a position to challenge in the race as his team-mate tried to chip away at Grosjean.
Williams
Felipe Massa 9 – Lance Stroll 0
Race: Massa
Williams brought a string of upgrades to Austria but the evidence from Friday and Saturday morning  was that they weren't able to make any gains with their new machinery. The grip having gone missing.
For both Williams to disappear in Q1 at a circuit where they had scored a pole position a few seasons back was the major shock. Massa was in front of Stroll, not unexpectedly.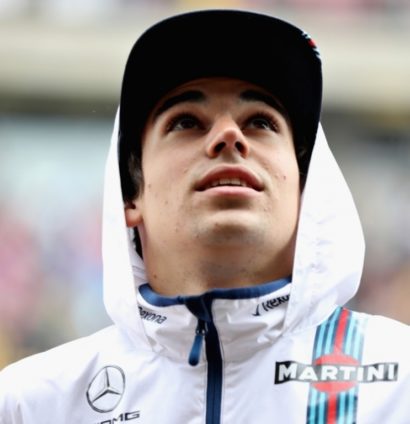 Incidentally, this is probably not the time or the place, but a quick word to Lance about Jacques Villeneuve's constant criticisms, despite his Baku podium; just say to him: "Yeah, but at least I'm better than my dad."
In the race the first corner carnage cleared a path for them to get into the points and they took it.
McLaren
Fernando Alonso 8 – Stoffel Vandoorne 0
Jenson Button 1- Stoffel Vandoorne 0
Race: Alonso
There were encouraging signs from Friday practice when the latest generation of the disposable Honda engine unit was applied to both cars. Fernando ended up eighth quickest on a circuit that needed full-beans for most of the lap.
We all knew it couldn't last, and it didn't. But it was a glimpse of what might happen if something more durable was ever installed in the back of that chassis. Yet again Vandoorne failed to eclipse Alonso in qualifying, and there was no comparison to be made in race trim thanks to Kvyat's first corner lock-up that took out Alonso and Verstappen.
Toro Rosso
Carlos Sainz 6 – Daniil Kvyat 3
Race: Sainz
Sainz was under a lot of pressure this weekend after his pre-race flirtation and assertion that he was free to go somewhere else in 2018 (and we're quietly thinking Mclaren here – making it the Super Espagnol team, like it was with Pedro de la Rosa).
The motivation showed on Saturday where he drove beyond the car's ability to grab 10th. Who does that remind you of?
Kvyat did well in practice, but while his team-mate made Q3, he was out in Q1. He tried to make up a lot of places at the start, and we all saw what happened. Sainz's race was already nullified by a severe misfire.
Haas
Romain Grosjean 4 – Kevin Magnussen 5
Race: Grosjean
Both Grosjean and Magnussen showed what the Haas is capable of, when all the components turn up and work as planned. Magnussen was beginning to get the edge on his team-mate – not a great thing for Grosjean's long-term employment prospects at a top team, but for once Romain delivered in Qualifying and didn't bounce it anywhere.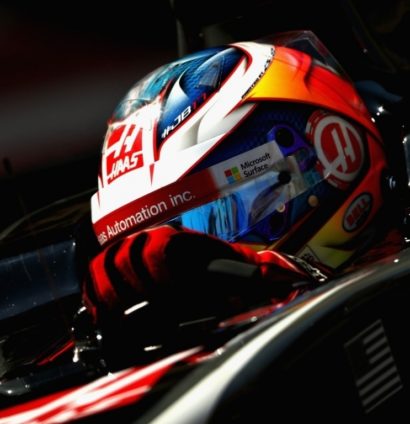 Magnussen's great race drive came to an abrupt end, and he also managed to endanger the long-term employment prospects of the guy who inserts the 'bleeps' for F1 TV.
Renault
Nico Hulkenberg 8 – Jolyon Palmer 1
Race: Palmer
Praise the lord, Jolyon looked racy for once. And right on the brink of Silverstone. He really needs to carry this new, Hulkenberg-like style forward to a track he knows, but even then it might be too late.
Sauber
Marcus Ericsson 2 – Antonio Giovinazzi 0
Marcus Ericsson 3 – Pascal Werhlein 4
Race: Wehrlein
Despite starting in the pitlane Wehrlein got the better of Ericsson, but on such a short lap, it wasn't long before the constant blue flags made any kind of comparison arbitrary.
Star of the Race: Valtteri Bottas
Overtaking Move of the Race:  Sergio Perez on Lewis Hamilton, on the opening lap.
The Maldonado Award: Daniil Kvyat
The Last Word: Sebastian Vettel: "I think he jumped the start."
Andrew Davies