Baku will certainly live in the memory for a very long time to come, but 'child-like' Sebastian Vettel has a lot to answer for…
Mercedes
Hamilton 6 – Bottas 2
Race: Hamilton
It's all Bottas's fault. If he hadn't left the door open for Kimi Raikkonen to come past on the opening lap we might have had a much calmer race. As it was, Lewis Hamilton got a great start after claiming pole on Saturday and never looked like being headed.
Despite the race director picking the wrong Safety Car for various incidents, Lewis managed to get enough heat into his rock hard tyres for the re-starts and manage them in a way where he was never threatened – apart from when a small child in a Ferrari got angry that he couldn't set the pace himself.
The banging wheels incident was an amazing sight to see. It will become one of the classic moments in F1 history, like Schumacher crashing into Damon Hill and then into Jacques Villeneuve, like Senna hitting the wall at Portiers in Monaco, like the moment when Felipe Massa's dad realised he hadn't won the World Championship.
It was like an eight-year-old in the youngest karting series letting it all go (before being black-flagged). What was amazing was that this wasn't an angry child unable to contain their emotions in their first ever race, this was actually done by a four times World Champion.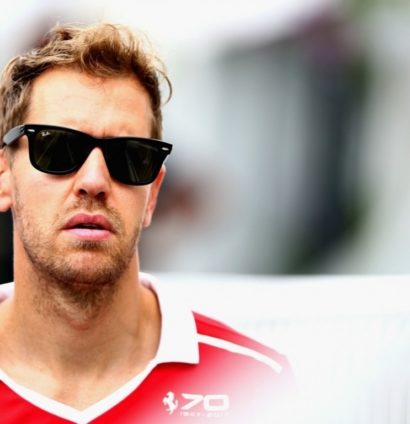 In three seconds Sebastian had successfully devalued the Vettel brand, but brilliantly ramped up the F1 box office. That's what we're talking about.
And though Lewis said that he'd been disrespected, surely it must have crossed his mind that this was the kind of thing his great and beloved idol Ayrton Senna did.
You can't get all misty-eyed about Ayrton's legacy, which Hamilton did at the Canadian GP, and not remember the times when he drove people off the road at speed. Certainly greater than the speed Vettel was doing.
Ferrari
Vettel 5 – Raikkonen 3
Race: Raikkonen
Raikkonen outqualified Vettel and was ahead of him when his car was irreparably damaged by the collision with Bottas.
It was a pity because Kimi had outqualified Sebastian for the second time in three races and the overtaking move was brilliantly executed. Bottas was bounced wide by the kerbs and created a racing accident, though definitely not of the older Finn's making.
Vettel, as the whole world saw, had a major meltdown and after getting away with abusing Charlie Whiting on team radio in Mexico in 2016, was very lucky not to be serving a three-race ban for bringing the sport into disrepute.
The punishment he got was like a motorist with the maximum number of penalty points on his license being given a speed awareness course.
Seb's other endearing childlike trait is to blame other people for any incident as soon as possible, and we also saw that at play in Baku.
The fact that the telemetry totally undermined his argument only makes his post-race actions more comedic. From a strictly PR point-of-view, he should withdraw his points from the European GP and admit total mea culpa.
But that would be no fun.
Red Bull
Max Verstappen 7 – Daniel Ricciardo 1
Race: Verstappen
It looks like Max is heading for a Rubens Barrichello-like season, with reliability striking one car in the team. His car. Max outqualified Daniel who (unusually) stuffed up qualifying and was in a handy position when he heard the usual set of noises coming from behind him.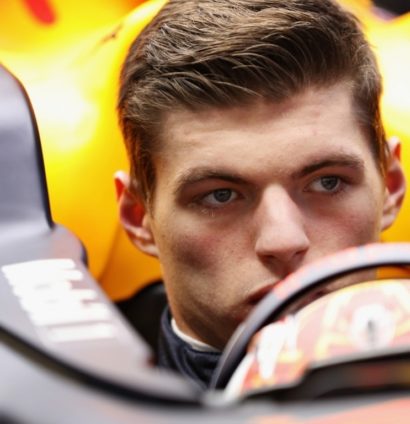 Daniel drove a brilliant race from as low down as 17th, with an overtaking move reminiscent of all those Monza slipstreaming moves of the 1970s.
Force India
Sergio Perez 6 – Esteban Ocon 2
Race: Ocon
Perez got his reward for ignoring the sensible thing in Canada. He may have outqualified Ocon and got a much better start, but when the two Force India drivers found themselves nose-to-tail with Perez in front, Ocon knew that the only way he was going to get past was by forcing the issue.
And when he did so clumsily, there was contact. It could have been worse, with both cars not scoring, but as the two drivers seem closely matched it could easily happen again unless Force India (or as it may soon be known Force Croydon) do something about it.
Williams
Felipe Massa 8 – Lance Stroll 0
Race: Massa
It's an odd sort of TMW this race with drivers finishing behind their team-mates collecting the points, but as with Red Bull and Ferrari, Massa was in front of his team-mate until he was hit with a rear damper issue not of his own making.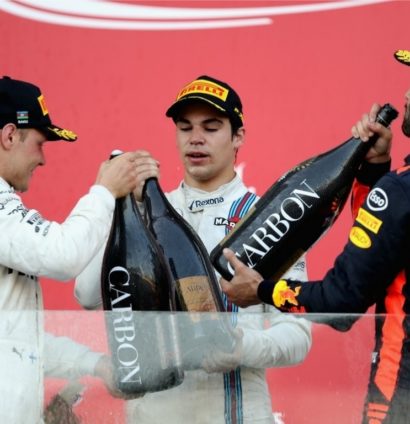 Given that even the experienced drivers are complaining about getting and maintaining heat in the Pirelli tyres this year, Lance Stroll drove a race beyond his years. He not only kept it out of the wall but maintained his cool under intense pressure at the end.
McLaren
Fernando Alonso 7 – Stoffel Vandoorne 0
Jenson Button 1- Stoffel Vandoorne 0
Race: Alonso
McLaren weren't expecting much from their GP weekend, given that they had racked up so many grid penalties, but you can always rely on Alonso to pull out something extra, and so he did, running an amazing 6th until the sheer lack of horsepower and Safety Cars caught up with him. Vandoorne was, as usual, a distant shadow in qualifying.
They scored two points. Yay! But will McLaren-Honda end the season with more points scored than engines used?
Toro Rosso
Carlos Sainz 5 – Daniil Kvyat 3
Race: Kvyat
Kvyat is strong in Baku and outqualified his team-mate, who he scared into a spin on the opening lap by going too deep into Turn 1 and then doing something wholly unexpected… trying to rejoin the circuit.
This was too much for Carlos Junior who revolved the car and mercifully was hit by no-one.
Kvyat was ahead when his car gave up.
Haas
Romain Grosjean 3 – Kevin Magnussen 5
Race: Magnussen
Magnussen worked his way up into a very flattering position before he was caught by the chasing pack, but strong drives like this are seriously denting Grosjean's potential to get a top seat.
Renault
Nico Hulkenberg 8 – Jolyon Palmer 0
Race: Hulkenberg
Although Jolyon Palmer didn't get to show his qualifying pace it's unlikely he would have beaten the Hulk, who made a rare race mistake for once.
Sauber
Marcus Ericsson 2 – Antonio Giovinazzi 0
Marcus Ericsson 3 – Pascal Werhlein 3
Race: Wehrlein
Even without the trusty, even hand of Monisha on the prat-perch (a piece of equipment named after her likely successor) Pascal got the better of Marcus.
Star of the Race: Lance Stroll
Overtaking move of the race:  Daniel Ricciardo on Kevin Magnussen, Lance Stroll and Felipe Massa at Turn 1.
It would be worth running a poll in the Red Bull garage as to how many people thought he wasn't going to stop the car in time to make the corner. When it turned in, it was amazing.
The Maldonado Award: Nico Hulkenberg
The Last Word: Sebastian Vettel: "Can you give me an explanation when I did dangerous driving?"
Andrew Davies