Team-Mate Wars: Italian Grand Prix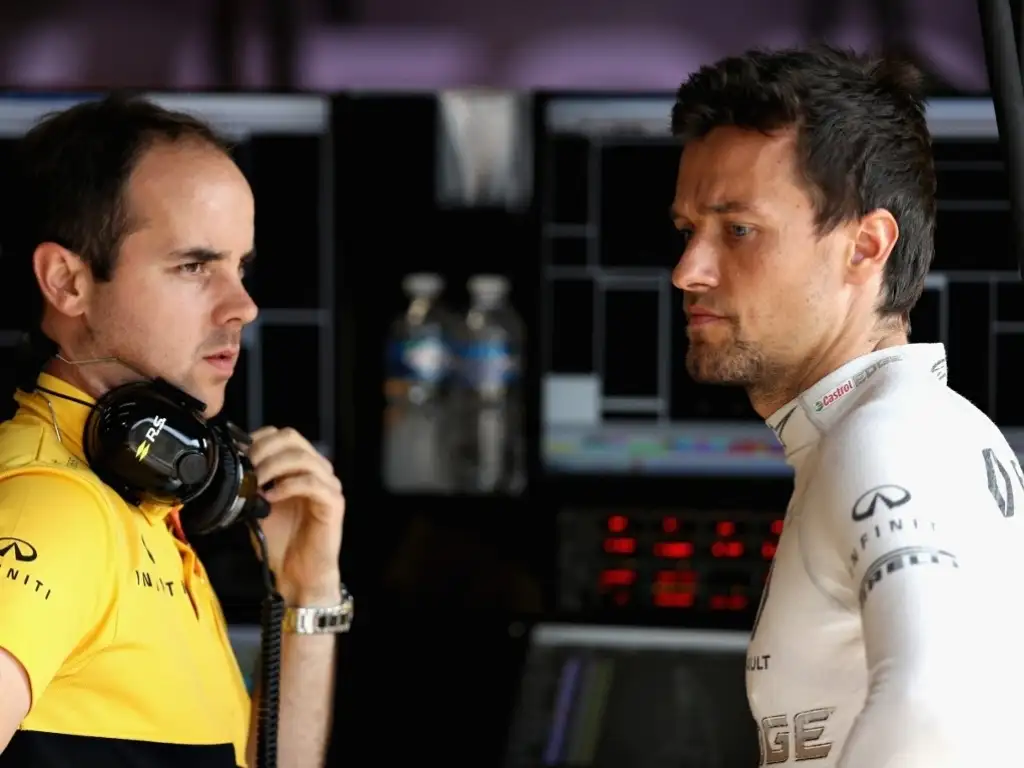 The next generation of Formula 1 drivers took centre stage at Monza, but it's time for Jolyon Palmer to grab his coat and head for the door.
Mercedes
Hamilton 10 – Bottas 3
Race: Hamilton
It was no real surprise that Lewis would break Michael Schumacher's pole-setting record this weekend on a track that suited Mercedes – all of the surprises came behind him. Given that Monza is essentially a six-corner circuit and rookies such as Lance Stroll can make an impression it was a bigger surprise that Bottas couldn't help lock out an all-Mercedes front row.
In the race Valtteri cruised past everyone he needed to, to give the Silver Arrows a 1-2, but it was another reminder that this is a racing team with a No.1 and a No.2.
Ferrari
Vettel 6 – Raikkonen 7
Race: Raikkonen
Having run Mercedes so close (far closer than expected) at Spa, the expectation was that Ferrari would be close again at Monza. It wasn't to be. Once Bottas had cleared Raikkonen and eased his way into P2, the Mercedes were able to turn their engines down and still finish thirty seconds down the road.
Raikkonen outqualified Vettel and with Sergio Marchionne installed in the garage was obliged to let him past; so finishing behind Vettel wasn't a true refection of his race potential.  By the time Daniel Ricciardo got to him, he was in fully demotivated Kimi mode.
Red Bull
Max Verstappen 9 – Daniel Ricciardo 4
Race: Ricciardo
It's not a great endorsement for the sport when two of the cars (to use the modern parlance 'the disruptors') likely to challenge at the front of the race are banished to the back of the grid, due to an engine penalty system that nobody really believes in any more
.
Max Verstappen reversed that situation in seconds of the lights going out with what must be the best GP start of the year. Take an onboard ride with Max at the F1.com site and it's like the demonstration mode of a PlayStation game with the mode set on 'Easy'.
The only problem with Max is that sometimes his greatest asset is also his greatest vulnerability and when you go wheel-to-wheel, occasionally it doesn't come off. It didn't come off with Felipe Massa and all that good work was undone.
Daniel Ricciardo's progress was less spectacular but equally compelling. His ability on the brakes is extraordinary and if he'd been gifted Max's start he would have been on the podium.
Force India
Sergio Perez 7 – Esteban Ocon 6
Race: Ocon
Esteban Ocon showed that the best way to get back at your team-mate (after accusing him of trying to kill him last race) is to outperform him on track. Quallifying in Monza demonstrated what a talented driver Ocon is, and in the race he knew who he was racing and who to let by.
Unlike his team-mate, sometimes.
Williams
Felipe Massa/Di Resta 11 – Lance Stroll 2
Race: Stroll
It's not many rookies who can claim to have started on the front row in their first season. Fernando didn't do it, that's for sure. And although Lance Stroll arrived at the front row thanks to various demotions, it was one hell of an effort. I hope Jacque Villeneuve sent his congratulations.
In the race he held on to his position as the inevitable train of cars swept by with DRS assistance, but he battled it out with his team-mate at the end for a great result.
McLaren
Fernando Alonso 10 – Stoffel Vandoorne 2
Jenson Button 1- Stoffel Vandoorne 0
Race: Vandoorne
F1 is in a pretty sorry state when the best driver of his generation is reduced to playing the part of an aero device in qualifying.
Fernando Alonso was well aware that the cumulative replacements of Honda engine parts meant that he would start the race in San Marino and so he was there only to give team-mate Vandoorne a massive tow in qualifying.
So it's hard to judge their relative performance. However one look at the fastest lap times showed that even a Sauber was faster than Vandoorne who put in the 19th fastest lap, despite his low-mileage engine.
Toro Rosso
Carlos Sainz 9 – Daniil Kvyat 4
Race: Kvyat
Kvyat outqualifed Sainz and finished in front of him in what was a very low-key Toro Rosso outing. But hey, they'll have Honda power next year…
Haas
Romain Grosjean 6 – Kevin Magnussen 7
Race: Magnussen
The hilarious complainers of the pitlane, the Haas drivers, were at it again in Monza. Grosjean, easily passed by Verstappen into Turn 1, decided to brake late for some reason and nudge the Red Bull.
"He just turned into me!" wailed the Frenchman ignoring the fact that there was a corner coming and he had to turn in – that's what you do.
Showing that there is team-mate unity at Haas, Kevin Magnussen also had a go at Max's overtaking style: "If that is allowed, that's crazy," he yelled on team radio. Now if Kimi had said that it would be on a range of T-shirts by now
Renault
Nico Hulkenberg 12 – Jolyon Palmer 1
Race: Hulkenberg
Time's up Jolyon, get your coat.
Sauber
Marcus Ericsson 2 – Antonio Giovinazzi 0
Marcus Ericsson 5 – Pascal Werhlein 6
Race: Wehrlein
Ericsson edged Wehrlein in Qualifying, but ultimately his car gave up on him. Although there are no great seats becoming free any time soon, Wehrlein is struggling to impress against a pay-driver.
Star of the Race: Daniel Ricciardo
Overtaking Move of the Race:  Lap 1: Valtteri Bottas on Kim Raikkonen. As they say in NASCAR, 'rubbin' is racin' and the two Finns had an opening corner rub before Bottas closed on Raikkonen out of Ascari and dived around the outside of him at Parabolica.
To overtake around the outside of Parabolica is difficult enough, but on the opening lap…?
Yes, there was a wobble on the exit, but it showed an incredible degree of commitment. Daniel Ricciardo also did some fantastic overtakes under braking during the race, but the consequences for Bottas had he gone straight on on Lap 1 would have been enormous.
The Maldonado Award: Romain Grosjean
The Last Word: Fernando Alonso after finding out that the chicane-cutting Jolyon Palmer had retired: "Karma!"
Andrew Davies