Lewis Hamilton and Mercedes lucked into a big result in Malaysia, while the youngsters are beginning to get a hold of this Formula 1 lark.
Mercedes
Hamilton 12 – Bottas 3
Race: Hamilton
Despite driving a car that Toto Wolff has described as a 'diva' and 'capricious' Lewis Hamilton managed to get an extraordinary pole position on Saturday.
Bottas is no slouch and opted for the new (not quicker) aero package, but the large disparity between their two Q3 times showed how much of the pole lap was Hamilton and not the car.
In the race, that off-set was only reinforced with Bottas unable to hold on to fourth place. You got the feeling that if Ferrari had managed to get Kimi started from the pitlane he wouldn't have hung onto fifth place.
Though Hamilton was gloomy despite his six-point gain on Vettel, when he reviews the tapes and sees the number of successive fastest laps that Sebastian was able to put in in his pursuit of Daniel Ricciardo, he'll realise that the team lucked into a big result this weekend.
Ferrari
Vettel 7 – Raikkonen 8
Race: Raikkonen
It's very difficult to assess the relative performances of the two Ferrari drivers when the machinery is playing up.
Raikkonen had the measure of race-winner Verstappen in qualifying, but couldn't start the race; Vettel couldn't qualify but his race pace showed that the Ferrari was set up beautifully for Sepang.
Had Kimi got round the opening lap then given the speed advantage over Red Bull that Sebastian demonstrated, then he would have won the race.
Raikkonen's won here before and it was heartbreaking to see his Ferrari wheeled off the grid. Because this would have been a race win he was allowed to keep.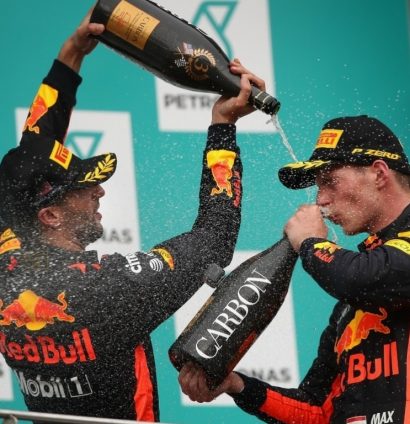 Red Bull
Max Verstappen 11 – Daniel Ricciardo 4
Race: Verstappen
Finally, finally, the strange engine noises went away for an entire race and Max got to see the chequered flag. Nobody could say it wasn't deserved, it was a result long overdue. But like his debut win at the Spanish GP, it helped that the two fastest cars took themselves out of the equation.
Daniel Ricciardo lost the qualifying battle on Saturday, which put him on what turned out to be the damp side of the grid, and his chances evaporated, unlike the water on his grid slot.
It was interesting seeing the overhead shot of the start, as all the even numbers struggled to get away (though the ones that had illegally dried their tarmac not so much).
Max has now begun to address the disproportionate points difference between himself and Daniel in the Drivers' Championship, but the TMW score tells no lies. Right now, it's all amicable between the two of them, but come next year and a bit more engine power from Renault, then things won't be nearly so relaxed.
Force India
Sergio Perez 9 – Esteban Ocon 6
Race: Perez
Good to see Checo, and a very ill Checo at that, doing what he does best, managing his tyres over a long stint. Not too much of the elbowing Ocon out of the way this race.
Ocon qualified brilliantly but was undone by the damp track at the start. Yes, of course there was the opening lap contact with his team-mate. That's a given. But this time it was due to a Williams cutting the corner and squeezing them together.
.
Williams
Felipe Massa/Di Resta 11 – Lance Stroll 4
Race: Stroll
Lance Stroll was brilliant in and out of the car this weekend. He may not have outqualified Felipe Massa, but he outraced him and kept ahead on a circuit where that's a tough ask given the complicit nature of the DRS.
What showed his growing maturity was his deft handling of pitlane reporter Lee McKenzie whose first question to him when he came over was – "what happened with Sebastian Vettel on the slowing down lap?"
Lance quite rightly, politely steered her to what he'd done for the preceding 56 laps which he was really happy with, before batting back the question with a smile.
McLaren
Fernando Alonso/Button 12 – Stoffel Vandoorne 3
Race: Vandoorne
At last Stoffel Vandoorne is beginning to show the kind of form that McLaren have so heavily invested in. Despite having the old aero package and his Honda mower engine he qualified 7th, crucially on the dry side of the grid.
Even more impressively, he came home 7th – when has that ever happened in 2017 on a fast track…?
His team-mate drew an even number and was consigned to a poor start and fighting it out with the likes of Kevin "suck my Halls cough drops" Magnussen.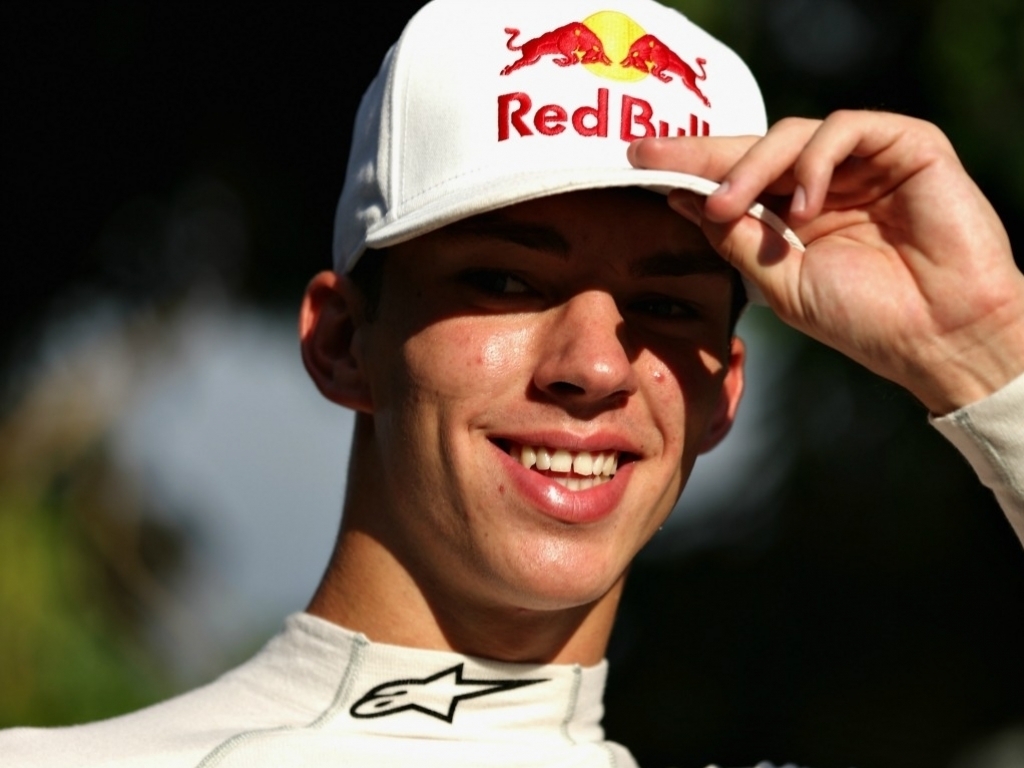 Toro Rosso
Carlos Sainz 11 – Daniil Kvyat/Pierre Gasly 4
Race: Sainz
Pierre Gasly jumped at the opportunity to show what he could do in Malaysia and though he showed no signs of throwing his Toro Rosso off the island, it must have been good to make his debut at a circuit that was not Singapore.
He had a few battles in the race and got commendably close to Carlos Sainz in qualifying, though Kvyat was none too shabby on his debut. The next race in Japan, at a circuit Pierre knows very well, could be an eye opener.
Haas
Romain Grosjean 7 – Kevin Magnussen 8
Race: Magnussen
Not a race to remember for the Haas team, who really should be compensated by FIA/FOM for the damage done to Romain Grosjean's car as a result of him hitting the raised drain cover in practice.
It's one thing going off track and whacking your car into the Armco barrier, it's another when the supposedly safe racing line tears a $750,000 gash in your car.
In the race the guy responsible for monitoring Team Radio for the broadcasters was richly rewarded when he got his early-race Romain Grosjean moan.
Like the Force India contact, and the Kevin Magnussen-swerving-about-bit, the Frenchman moaning about something is an essential element to every grand prix.
Renault
Nico Hulkenberg 14 – Jolyon Palmer 1
Race: Hulkenberg
Buoyed up by his Singapore slingshot Jolyon still failed to get in front of Nico Hulkenberg in qualifying for the last Malaysian GP.
"What happened to Jo?" asked Nico at one stage in the race when he noticed he was absent from his mirrors. "He's had a spin," was the reply from the team. And he'd had two.
This was his shop window for another drive.
Sauber
Marcus Ericsson 2 – Antonio Giovinazzi 0
Marcus Ericsson 5 – Pascal Werhlein 8
Race: Wehrlein
Wehrlein was only lapped once. Ericsson twice.
Star of the Race: Stoffel Vandoorne
Overtaking Move of the Race: Daniel Ricciardo on Valtteri Bottas for P3
The Maldonado Award: Kevin Magnussen
The Last Word: Fernando Alonso talking about the Danish GP driver: "What an idiot! Hulkenberg was right."
Andrew Davies