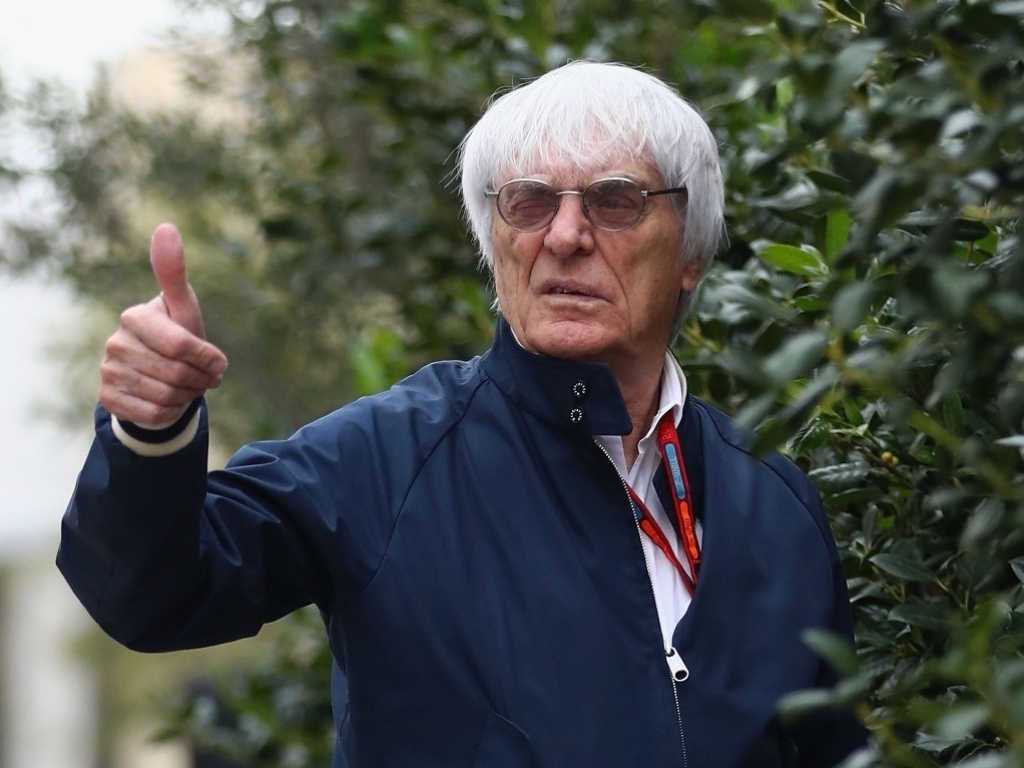 Last August PF1's Andrew Davies looked into the future and predicted the exit of Bernie Ecclestone. Here's what he had to say at the time…
It's hard not to read Autosport these days without seeing some features about the parlous state of F1. And the reason F1 is in a sorry state is really thanks to one man and the adrenalin – or excitement – fix he needs by making deals.
Step forward Bernard Charles Ecclestone.
The 'paddock line' from the great and the good in F1 teams – who need to get into the paddock  through the Bernie-controlled gate system –  is that he has been the saviour of F1, dragging it into the 21st century and making it a multi-billion-dollar-earning sport. They like to compare F1 now to where it was in the 1970s before he organised the teams and improved the TV coverage.
This has become the accepted line even though it is rubbish – many sports have become multi-billion dollar successes without having a small ex-motorbike dealer at the helm. The Premier League, MotoGP, the NBA, NFL and MLB are all doing very well without relying on one man with no succession plan.
Bernie once said that F1 should have no more than 20 GPs "otherwise it becomes like tennis", i.e. unremarkable. This year we will be having 21 GPs, and the fundamental reason why is that Bernie likes making deals with race circuits and such is the need to make money for F1's owners, CVC Capital Partners, that the only reliable way he can do it is by adding on GPs.
This has been his blinkered view for quite some time now, hence a rash of short-lived GPs such as India, Korea and Turkey. These races weren't established to spread the gospel of F1, they were strictly money in pocket. And it's a shame that neither the Korean track or Istanbul have continued because these were distinctive Hermann Tilke tracks that generated real racing excitement.
It would be fair to say that the races in Bahrain and Abu Dhabi haven't generated a mass of local interest in the sport, but they have continued because the promoters have deep pockets and are keen to bankroll the events for political purposes. Look at us, we've got a Grand Prix. Eh, Azerbaijan.
Bernie is keen to exploit this validation of countries with no real motorsport heritage because it pays the bills. The consequence of this is empty stadiums, a lack of atmosphere and a diminution of the product. The final South Korean GP was so empty it felt like a test session at Barcelona.
The hosting fees he has negotiated for more established circuits are so high now, they have to recoup the massive investment by charging exorbitant prices to the paying public. This has seen a massive drop-off in crowds, particularly in Austria this year, but there are few full grandstands to be seen at almost all the venues that F1 visits.
One of the reason that Premier League football has been so successful is that the crowds add to the sense of occasion. That is why motor races in Montreal, Silverstone, Singapore and Mexico are special. When Max Verstappen passed Rosberg at Becketts you could hear the cheering.
Apart from too many GPs Bernie has now turned his attention to messing up the TV coverage, though 'mess' is not actually the four-letter word I was thinking of. When Channel 4's live .highlights deal ends in 2018, F1 will disappear behind a paywall for the 2019 season, courtesy of the deal he made with Sky.
It's not going to be a help to the teams who rely on eyeballs-on-logos to sell sponsorship and advertising on their cars. Not only does it reduce the viewing figures, it actually reduces the kudos that sponsors get from backing an F1 car, because it becomes a minority sport. Look what happened to world rallying.
When it comes to the Concorde Agreement that governs the unequal distribution of money to the teams, he doesn't want to deal with a big co-operative of teams previously represented by (FOTA) the Formula One Teams Association. He likes to make deals with Red Bull and Ferrari and pick them off one by one.
In 2019 when that Sky deal goes through he'll be 88. He In many ways he is the Robert Mugabe of motorsport; he's very old, a lot of people wish he'd disappear, nobody thinks he can go on forever (even though he does) but nobody's going to do anything about it. Meanwhile the sport or the country goes down the pan. One person in the paddock who shall remain nameless (but wears a wig) seriously said, "What are we going to do when Bernie goes?"
Rejoice.
Andrew Davies