All Formula 1 drivers are under pressure to perform, but the spotlight will be that little bit brighter on these drivers in the 2018 season…
Who could be dropped?
Valtteri Bottas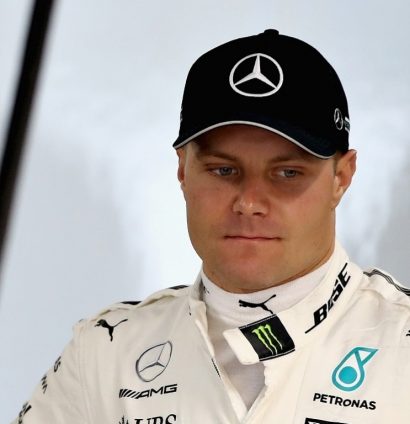 The Finn got his big break at Mercedes last season and while he has been praised for how well he has settled into the team, his inability to take Lewis Hamilton out of his comfort zone and his well-documented confidence issues means he finds himself on the chopping block once again.
It is a familiar situation now for Bottas, who is being kept on his toes by working under the instability that comes with been given one-year contract extensions at a time.
It makes sense for Mercedes to keep their options open, but it is hardly a ringing endorsement of Bottas' ability and it becomes difficult for him to shake off this feeling that he is nothing more than a stop-gap option for the Silver Arrows until someone better comes along.
Bottas has also put unnecessary pressure on himself by being openly critical of his own struggles over the course of the 2017 season. After finishing P5 at the Malaysian Grand Prix, the Finn claimed he was going through "the most difficult time of my career" and there is not much room for those honest concessions in one of the most cut-throat sports around.
However, there is some hope for the ex-Williams driver. The way he kept cool under immense pressure from Sebastian Vettel to clinch the first win of his career in Russia shows there is some mental toughness – but he needs to develop that killer instinct quickly if he is to extend his stay at Mercedes.
Kimi Raikkonen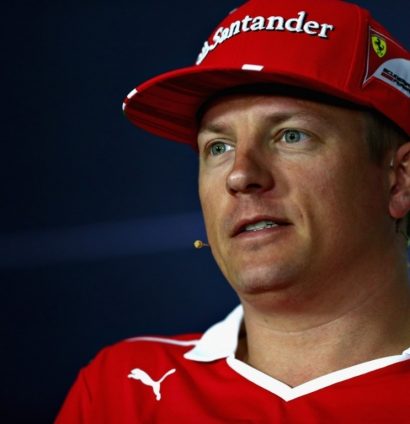 There is a sense that 2018 could be the year that the 'Ice Man' finally melts. When he lines up on the grid at Albert Park for the season opener, it will be five years since the 38-year-old last climbed the top step of the podium. It is a drought that has gone on for far too long.
In 2017, Raikkonen finished on the podium just seven times in a Ferrari car that proved for the first time in years that it was capable of fighting the mighty Mercedes and perhaps more damning is the fact that the Finn finished just five points ahead of Daniel Ricciardo in the standings – a driver who retired from six races last year including three of his last four. No wonder Sebastian Vettel views him as his favourite team-mate ever.
Raikkonen's overflowing stream of below-par performances in both qualifying and races led to Ferrari president Sergio Marchionne calling him "a laggard" last season, and that criticism acted as key evidence that patience with Kimi is starting to wear a little thin.
The Finn, though, is adamant he still has the desire to win races and championships but, on current showing, even his most ardent fans will be struggling to construct a compelling argument in his defence.
Despite his shortcomings, Raikkonen remains an international treasure with his zero f***s given attitude. He's been there, done that and given an indifferent look to the t-shirt before throwing it in the bin. A renaissance in 2018 would be warmly received as a grid without him is still not worth thinking about.
Brendon Hartley/Pierre Gasly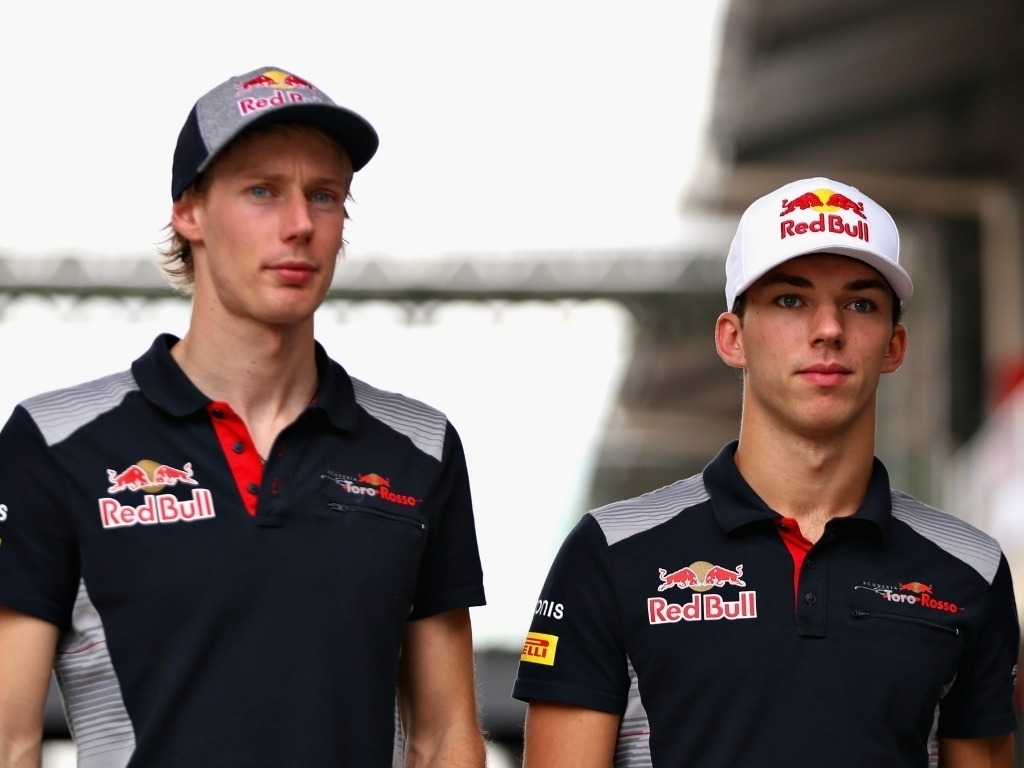 A testing year awaits for Toro Rosso as they begin their new relationship with those reliable folks at Honda, and trying to thrive in this high-pressure environment is the most inexperienced driver line-up on the 2018 grid.
Brendon Hartley and Pierre Gasly have just nine race starts between them after being drafted in by the Red Bull junior team late in the 2017 season, but they only need to look at the unfortunate case of Daniil Kvyat to know that Dr Helmut Marko has a shorter fuse than the lifespan of a Honda power unit.
Kvyat, 'The Torpedo', engaged in one too many battles in 2017 and became the equivalent of a child's former favourite toy, discarded for something new and shiny. Even when he made a brief reappearance at the United States Grand Prix and secured a points finish, it still was not enough to keep him in the seat.
With such ruthless decision-making in action, Hartley and Gasly will be aware that the opportunity to race in Formula 1 can be taken away just as quickly as it was given to them.
They were unable to truly showcase their talents last season due to the unreliability and fears over the Renault engine and knowing Honda's wretched time with McLaren, it would come as no surprise to see the two drivers having a similar situation on their hands in 2018.
Who needs to step up?
Daniel Ricciardo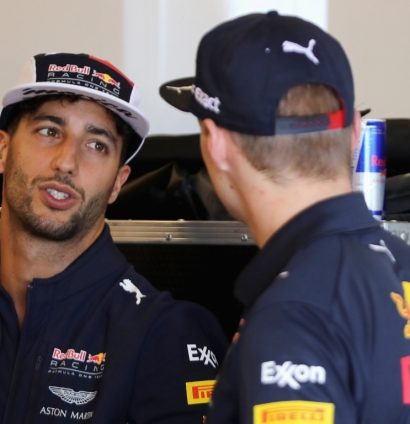 Pressure is not a word you would usually associate with the man who has his pearly whites on constant display, but it is crunch time for the smiling assassin.
Well into the final year of his Red Bull contract and possibilities of joining either Mercedes or Ferrari in 2019, Ricciardo's decision to delay resolving his future means there is a risk that his stock could fall.
At 28, Ricciardo is at the perfect stage of his career to be able to dictate his terms and land a big-money contract, yet the decision is one that could define his whole career. Will he become a World Champion or join the lengthy list of 'nearly drivers' who only had a short sip of success?
Whilst Red Bull have to prove to Ricciardo that they can deliver a car which is capable of producing titles again, Ricciardo needs to be convinced that team-mate Max Verstappen is not the only chosen one at Red Bull and, at the same time, produce the performances that keep Mercedes and Ferrari interested in securing his services.
Getting the better of the Dutchman in qualifying will certainly help with that, he was out-qualified 13-7 last season.
Lance Stroll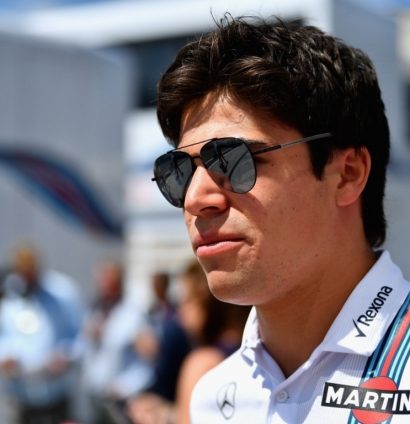 Well that escalated quickly. From racking up an expensive bill in car damages at pre-season testing in 2017 to effectively becoming team leader at Williams in the space of 12 months. There is a lot of pressure on the Canadian to perform this year after using his rookie season to find his feet.
Williams' 2018 line-up conundrum may have rumbled on and on, but the end result is the fact that the Grove based team have lost a hugely experienced driver in Felipe Massa and replaced him with another driver armed with money bags in Sergey Sirotkin.
The Russian may well have the talent to go alongside the cash, but Stroll will initially be the one that Williams are banking on to bring in the points on a regular basis like Massa did. Question is: can he make the improvement?
The answer should be yes given that Stroll now has a full year under his belt and is not heading into the unknown as much, but, despite showing on the odd occasion that he is worthy of his place in Formula 1, there were still too many weekends where he was largely anonymous.
As a result, the question marks over him firmly remain. If Sirotkin is able to come straight into the team and get the better of Stroll with just limited experience in free practice sessions to draw upon, then those doubts are only going to grow.
Romain Grosjean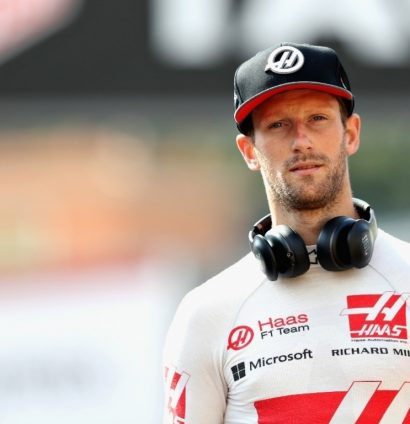 It is a case of now or never for Romain Grosjean in 2018. He has guided Haas through their embryonic years in Formula 1 and will spend a third campaign with the American outfit whilst trying to catch the attention of those above. The problem he has is getting anyone else to take notice.
He still retains hope of making a "dream" move to Ferrari – using Bottas' sudden switch to Mercedes as inspiration – and, just in case the Scuderia did not get the message, has been learning Italian, too.
It is not just Ferrari that is on Grosjean's mind, as he is also open to rejoining Renault at a time where they will be hoping to change the top three into a big four. Grosjean clearly still has ambitions he wants to fulfill, but you will struggle to find many others believing in him unless he has a stellar season.
Grosjean has been openly criticised by his own team for his excessive moaning, whilst Mercedes boss Toto Wolff claimed last season that the Frenchman was "lucky" to still be in Formula 1. The negative perception of him has to change.
Mark Scott