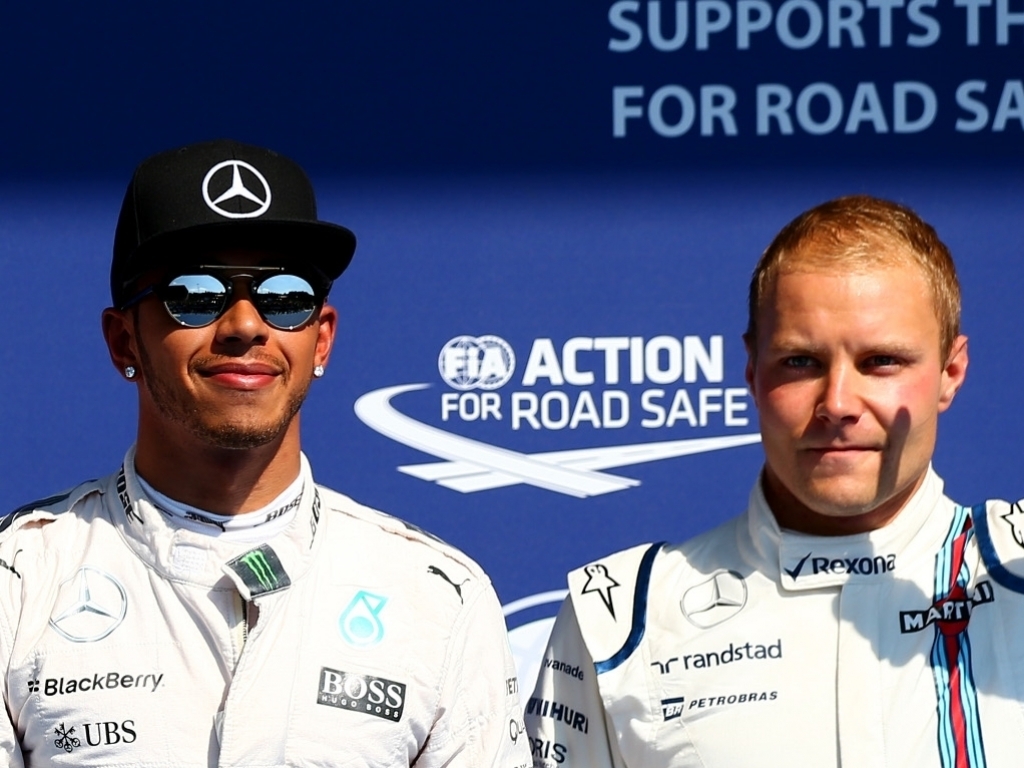 The start of the new Formula One season is now just over five weeks away and so it is time to take a look at who might be making the headlines early in the campaign. 
The rule books are likely to be rewritten this year with the introduction of a more "aggressive" car set-up, which is likely to please fans and bookies alike.
Rumours, of course, are still rife amongst the press, but there is growing speculation around which teams are likely to perform ahead of testing in the coming months.
The off-season so far has been dominated by Mercedes' search for a new driver following champion Nico Rosberg's decision to retire just five days after landing the sport's top prize.
The Brackley-based marque opted for Williams' Valtteri Bottas, who has been making all the right noises about how he intends to challenge the dominance of three-time world champion Lewis Hamilton.
It is true that the Finn will be behind the wheel of a much quicker car that last year but Hamilton's father has already stated that it could be a career-ending move for Bottas to try and tackle his son.
Most pundits feel that he will play second fiddle to the Brit and have to settle for a runners-up berth at best.
Rosberg and Hamilton enjoyed a frosty relationship during the last two seasons but the German now says he wants to kiss and make up with his old foe. Will Bottas be feeling the same way in a few years' time?
Daniel Ricciardo finished a distant third for Red Bull in 2016 but looks the most likely to challenge Mercedes.
The Australian is looking forward to operating under a few rule changes this year to see if it levels the playing field, although it is likely that his team, Ferrari and Mercedes will occupy the first three spots in the constructor's championship once again.
Testing in Spain will soon begin and that will give teams a good idea of how they might fare during the season, with Red Bull hoping to close the gap to the top two.
Haas will be entering their second year of F1 racing, with Kevin Magnussen now on board after switching from Renault.
The Dane is not expecting to pull up any trees but does feel that overtaking might now be easier due to DRS having a bigger impact.
Haas were eighth last term and will have Toro Rosso in their sights over the next eight months of racing.
Not everyone is convinced, however and there are some teams who believe changes will actually eliminate the wheel-to-wheel racing that fans love to watch.
There have been rumours circulating that Ferrari's season is already in jeopardy even before pre-season testing.
Team principle Maurizio Arrivabene was missing from a launch event by tyre supplier Pirelli this week, with suggestions that their 2017 car is not going well amid a battle with Mercedes and Red Bull over alleged 'trick' suspension systems.
The Italian was quick to respond, suggesting that he was just too busy to attend but the press have jumped on the story amid an uncharacteristically quiet winter period for the Maranello-based giants.
Finally, while not expecting back-to-back wins, McLaren have a new driver in Stoffel Vandoorne after the decision of Jenson Button to 'take a year off' but they will also be operating in new colours.
A predominantly orange livery for 2017 has been seen on the internet but team insiders have denied that the pictures are real, saying they are not the new car but simply fakes.
Team boss Eric Boullier told the Spanish media that they should "not pay attention to everything that is published".