Thursday's FIA press conference – part 1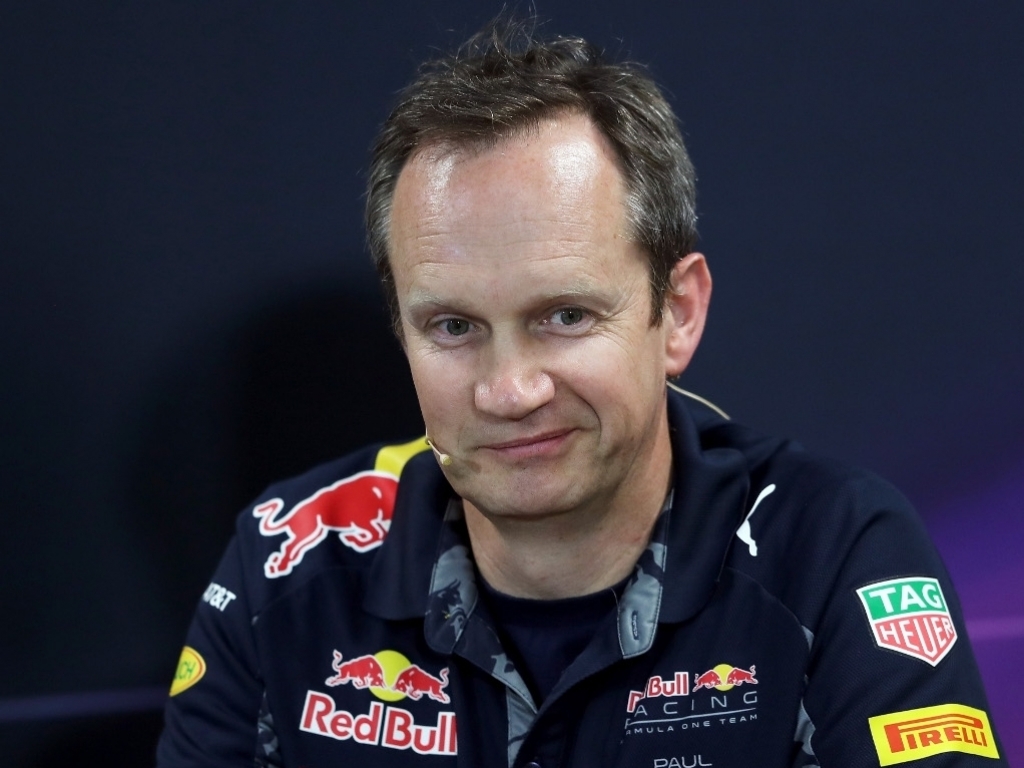 F1 team personnel faced the media in Monaco with Andrew Green, Paul Monaghan, Jorg Zander taking part in part 1.
PRESS CONFERENCE
Q: Andy, let's start with you. Stunning start to the season: 53 points; clear fourth place and even breathing down Red Bull's neck in the championship. With the resources that you have, how have you managed to do it?
Andy GREEN: It's been, yeah, it's been a good start to the season but as we proved last season, you can't take anything for granted and our lead over fifth place is a lot smaller than where we were behind the Williams last year. So, reminding the guys that it's a long season and we're only a quarter of the way through it with a long way to go where a lot can happen. So, we need to keep pushing, keep developing, do what we're doing – we're on a good trajectory at the moment – and not to slack and see where we end up in the end. So far it's gone better than expected and I think we've capitalised as much as we could of in those first five races. I don't think you look back at those first five and think 'what if?' I think we've basically got the best out of it.
Q: In Spain only three cars finished on the lead lap, which is the fewest since 2008 so obviously, does that speak to the problem that the field in Formula One, with these new regulations, has become very spread out? Do you think that's going to remain the case for the rest of the season?
AG: I hope not. It was another point I did make to the factory last week. I hate being lapped. It just shows the potential that there is in these regulations and how much there is to find. We look at it as an opportunity to make the car even faster, knowing that there's that much performance left in it.
Q: Paul, coming to you, 75 seconds behind at the finish in Spain last time out but a clear and very promising looking P2 in practice today with last year's pole-sitter. What's your overview of today's running and how competitive do you think you're going to be this weekend?
Paul MONAGHAN: It's nice to see us nearer the sharp end than we've arguably been at points this year. Our overall competitiveness… it's still hard to tell. I'm not sure Mercedes showed their full hand today. I think it's going to be pretty tight on Saturday and you need to have a reasonable qualifying around here to then capitalise for Sunday. So, I'm not going to count any chickens yet. We just knuckle down, do what's within our control, get the most out of our car, and get the most out of it on Saturday and see where we end up.
Q: So where's the shortfall been then in the first five races of this season – some way behind, as we said, in Spain. Is there still belief that you can catch them over the span of the season?
PM: There's belief, yes, and a strong desire as well. I think if we lost belief it would be a fairly early end to our season. So, there's a strong belief, a strong desire and a real determination to get more out of this car and close on the others – because they're not standing still and as such our development rate has to exceed those guys. I think it can. It's fair to say that we've not extracted as much as we can in terms of points-scoring from the first four and there's a little bit of performance coming each race. We set out on a pathway to catch them, let's see if we can.
Q: But where's the shortfall? It's fair to say you haven't extracted the most from the regulations. You'd have expected, looking at the way they were framed, that this was going to play to Red Bull's strengths, particularly on the aerodynamic side.
PM: Well it's strange thing, isn't it? In that, within our own control is our own destiny and what others do will always be judged against that. And yes, it's fair to say we don't have the leading car at the present time. I wouldn't want to say that it's one area. It's going to be several areas and it's up to us to identify the ones that have the greatest returns that we can alter, capitalise upon those and get the most out of our car. It's only what lies within our control. Can't do anything about what the others do. We will identify the shortfalls – I don't think it's going to be a singular – it will be a plural, and we will chip away at them as we have been for some time now.
Q: Jörg, welcome to you. Very valuable points, obviously, for your team in Spain that puts you ahead of McLaren in the Constructors'. How optimistic are you that you can stay there?
Jörg ZANDER: First of all there was obviously a massive boost for the morale and motivation of the team. We actually didn't expect us to be there in Barcelona. The upgrade package which we planned for Barcelona, we moved to this event. So somehow things seem to have been turned upside down. We didn't expect us to be on P19-20 today. It was a bit more of a difficult start for us, into the season and it was affected by various parameters. As you know, we didn't have Pascal for the first two races, so we had to go with Giovinazzi and, of course, that introduced quite a bit of a change to the operational side. So we had a very young, new driver into the car, which we needed to get adapted – but obviously, let me say, from a development point of view, we do understand that the car is behind, compared to our, let me say, defined competition, which is the midfield, primarily because we started pretty early in the season to develop that car, so we have to try and catch-up. But the parameter we fight here, of course, is time and it's difficult to gain time over the competition. They have a certain time available as we have, so there's not any difference. The thing is, of course, about resources, and these resources, we're just about to configure and to adapt. We have made plenty of recruitments but these are all new people so there is a human factor involved, with regards to getting more out of this operation – and these are the kind of difficulties that we are fighting at the moment, let me say.
Q: You mentioned today P19-20. It looked a bit of a struggle, lap time-wise. I was out on circuit. The car didn't look too bad but the times were a long way off the next-slowest car. What's going on?
JZ: There's definitely something wrong. It's a little bit more work ahead of us. At the moment we don't seem to get the tyres to work, at all. So, as I said, it was a bit of a surprise. We came here with a new aero upgrade which works according to the data, actually quite fine. So, as expected. We thought we could draw some more potential from it. Of course, now while the tyre temperature management worked very well in Barcelona and panned out very well for us on both compounds, supersoft and the medium, yeah, we do seem to struggle at the moment. The same is true of both compounds: ultrasoft, supersoft. We don't' really seem to be able to put the energy into the tyres that it needs to develop the grip which is required.
QUESTIONS FROM THE FLOOR
Q: (Ralf Bach – Autobild Motorsport) A question to Paul. I read last week that Adrian Newey said that he was more or less not involved in the new cars. Not his car. Can you tell us how much involved he really was?
PM: In terms of hours, I can't tell you how he's split his time. He's part of our team, has been for a long time and continues to be so. He was involved in the process of developing the car and continues to be so.
Q: (Jerome Pugmire – AP) Question for Andy. Esteban was saying yesterday that he's confident that he can get a podium this season. How confident are you that he can do that and how impressed have you been with his start?
AG: Well, I can tell you how impressed I am: very, very impressed with the way that he's come into the team, adapted, the speed at which he acclimatised himself to this track especially this morning, for me shows what a talent he is. Undoubtedly. I watched him for quite a long time in the simulator last week, pounding around the lap here, and his car control was incredible. He could put the front wheel through the barrier by an inch every time. He just needed to bring it back an inch! He's an amazing talent. Can he get a podium? Well, we need to give him the car to do that – because ultimately on our current car pace and ranking, if everybody finished we would never get a podium so it would need a big slice of luck. But he has an uncanny ability to finish races. He races really well on a Sunday. He has a lot of mental capacity remaining, when he's driving the car, which is a really, really good sign. If he's given the opportunity, I'm sure he'll take it.
Q: (Peter Farkas – Auto Motor) A question to Paul. I think if you look at qualifying in Barcelona, corner speeds of the new Red Bulls were quite encouraging. If that is so, how encouraging is that regarding the new upgrades. And also, has there been a change of philosophy towards more downforce versus less drag with the new update introduced in Barcelona.
PM: OK, the first part of your question then. The changes made to the car for Barcelona yielded improvements to it, undoubtedly. There's always a simulation target and then what the real car delivers – and the testing of the real car is usually imperfect. So, as far as we can tell, they've done what we expected to do – I'm encouraged by that – we did pick up a bit of speed. I think it gave the drivers more confidence and that's another little bonus that you can take. In terms of change of philosophy, no, not really. We have efficiency targets that determine do pieces go on the car or not. It's perhaps easier to judge that than it is your expected lap time gain of an update package. We're not changing our philosophy: you can see how the car is set up; we've been pursuing that for some time and that remains. I think a change of philosophy at this stage would be, for us, unwise. What we do longer term is entirely our choice and our business.
Q: (Dieter Rencken – Racing Lines) Jörg, if we look at your career, you've always worked with very, very well-funded teams: Toyota, Honda, in sportscars Audi, with BMW-Sauber when it was manufacturer-backed. How difficult is it to reset the engineering mind set to operate and work in a team with a more modest budget the way that Sauber is right now?
JZ: First of all, I think we have actually quite a good budget, so we have all opportunity that you can find in other midfield teams to do a decent development and dover those development processes.  So, from that perspective I think we are not too badly adjusted at all. The other point is that, the way I see Sauber is actually, from the point of talent level, actually quite good. We have very experienced people, very, very… people have a good talent, they are very competent. They have been in the sport for a long time, so I think you may want to look into the economic side of things, which are really decent but you have to look from a human resource point of view as well: what kind of quality level of human resource do you have available for your developments. I think Sauber is actually placed very well in that regard.
Q: (Sam Collins – Racecar Engineering) There's been a lot of talk about the frontal cockpit protection system being introduced for the 2018 season. What have you heard from the FIA and their research institute about what form it will take, in terms of technical regulations. Also, what's the latest in terms of monocoque design and lead times in manufacturer to start working and introduce it into the car?
AG: Well, there has been a meeting a couple of weeks ago, the first meeting for the installation of the Shield. We weren't part of that meeting but there is another meeting tomorrow that we are having with the FIA to discuss it further. We've seen some preliminary models. We've been looking at how we integrate those into the chassis next year. There are a lot, a lot of question marks over it. There's a lot of work to do in the timeframe that we have been given. So we need to make some smart decisions going forward. Hopefully we'll be discussing that tomorrow, with a view to how we answer all those questions in the time period we've got.
PM: To answer your question, 'what's the deadline?' I think it depends which colour shirt you have on. We, as a team, can be amongst the later, but we are going to very, very tight to get this on to a car for '18. I think the research into its functionality and protection, it's got to happen almost in parallel with the installation, which makes it quite a tricky job, because whatever they change in terms of screen then has an implication to a chassis and if you have cut your patterns then you are in a fairly awkward situations. I think if it all happens in parallel then the cut-offs are going to be somewhat team dependent. As Andy said, there is a hell of a lot to get through to ensure that this is a thoroughly developed and sorted package to put on next year's car.
JZ: With regard to the deadline, so usually we would by the end of July, beginning of August, define the monocoque. Of course the fundamental question here is about the integration of the shield and the attachment, so there is a question about structural integrity, but again, as my colleagues said, we are going to discuss this tomorrow, so we need those detailed informations of course. At the moment, as far as I know, we want to test this system at some point in September, which I think is good. I think the enhancement of safety, improving safety is a fundamental let me say job of ours and I think we should support that, we do support this. But of course we have to makes sure that these things are worked out sensibly and that they fit within the time schedule. But we are working together with the FIA in order to achieve this, don't we Paul?
PM: Absolutely.
Q: (Jerome Pugmire – Associated Press) I just wanted to follow up on what I was asking about Esteban before. Could you just talk about his capacity and desire to learn, because he has said that he does hours and hours of simulator work and, quote, "intense debriefs with engineers", so that shows his application. Could you talk about his desire to learn and willingness to improve?
AG: He's like a school child. He's like a sponge and he just absorbs information as fast as you can give it to him. His want and his desire are unquestionable. He absolutely wants this and he has the talent to do great things but he is going about it the right way. He's doing it a step at a time. He's doing the learning at the pace he wants to and that we allow him to do and I have no doubts that he is going to get to where he wants to be in a few years' time.
Q: (Silvia Arias – Parabrisas) A question for everybody. Did you need to change the jack support at the back of the car after Laurent Mekies' document, and what do you think about it, will it really help in the case of accidents?
PM: To answer your first question: yes, we were requested to change, so we have changed. We've taken a bigger step than some of our competitors by the looks of it and we have done a new jack, we've modified the associated receptacle on the back of the rear impact structure. As for the note, well, it's given to us, and it's up to us to interpret it, deal with it, liaise with the FIA, achieve a design that design that satisfies them and equally that we could get here, and with a lot of hard work and dedication we've got a solution here.
JZ: It's the same for us. It added a little bit of complexity to our operations as well, but that's what we have done. Of course, we have a Ferrari gearbox, so there's a rear impact structure that is homologated by Ferrari. So we had to work this out in co-operation with our colleagues in Italy. So there was immediate action required which we did and yes, of course, we have had extra support here to make sure that it all works nicely. But then again, as I said before, it's a safety critical subject, so we do understand and if there is urgency because of that then we would support that. That's what we did.
AG: We didn't need to change our rear impact structure, we just changed our livery.