Stoffel Vandoorne has caught a case of second season syndrome at McLaren – but can he recover and lead the team going forward?
"I regard Stoffel as a super talent – a future Formula 1 world champion in fact."
The words of executive director Zak Brown after Vandoorne was confirmed as part of McLaren's driver line-up for 2018.
And yet, after just six races of the season gone, there are already mumblings he could be on the way out at the end of this campaign.
Back-to-back career-best P7 finishes in Singapore and Malaysia last year represented a solid second half of the season, but he has not really kicked on in the manner that many thought he would.
The expectation was for Vandoorne to start being more of a consistent threat to his team-mate Fernando Alonso. No easy task but something that he should be capable of given how highly rated he is across the paddock.
But that simply has not happened. Alonso has outqualified Vandoorne in every qualifying session so far this season and the Spaniard's dominant run actually stretches all the way back to Malaysia last year.
It is not absolutely essential that Vandoorne outqualifies his world-class team-mate, but the average gap of two and a half tenths needs to start dropping down.
And, if it wasn't for his gearbox failure in Monaco, Alonso would have comfortably kept his record of finishing above Vandoorne on race day as well.
Sky Sports pundit Martin Brundle has warned: "If Stoffel wants to keep that drive for next year, he needs to be an awful lot closer to Fernando.
"There's nowhere to hide at this level."
There certainly isn't. And one clear area of improvement is his race starts.
Vandoorne felt he was "sacrificed" by his McLaren team in Monaco for the sake of Fernando Alonso, but are you really showing signs that you deserve better treatment when you are getting jumped by a Williams at the start?
And while Bahrain was the scene of his best drive this season to date, the recovery mission he had to accomplish was all due to a shocking start off the line which saw him drop from P14 to dead last.
His saving grace so far is that he has still managed to pick up a handful of World Championship points, but he is not grabbing headlines in the same way other rising stars such as Charles Leclerc and Pierre Gasly are managing to do in that bunched-up midfield.
Vandoorne feels as if his future is safe at McLaren and that will more than likely be the case if Fernando Alonso decides he has had enough of Formula 1.
However, potential replacements are starting to loom in the background should Vandoorne continue to fall flat and Alonso opts to stay for another year.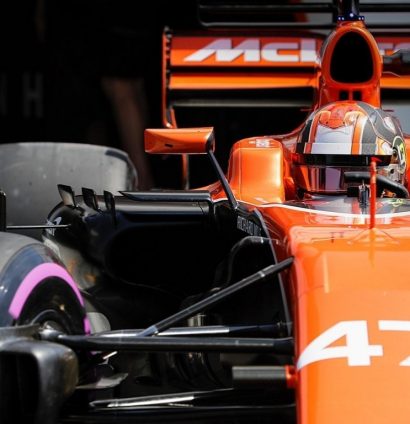 Lando Norris did his chances of claiming a McLaren seat no harm whatsoever after a very impressive showing at the first in-season test in Spain.
While fuel and car settings are of course unknown in testing, Norris must have made at least some lasting impression after pulling out a lap that was three tenths quicker than Vandoorne's Q3 time.
McLaren have also received a £200million cash injection from Michael Latifi, father of Formula 2 racer Nicholas, to become a shareholder in the McLaren Group.
The Woking team have denied that it has essentially bought Latifi's seat, but the investment is simply too big to be ignored and it is another name that Vandoorne will need to wary of.
Mercedes boss Toto Wolff has come to the defense of Vandoorne in recent times, saying: "I have no doubt that Stoffel has the intelligence and the talent to progress and become a very great driver.
"I hope he will get that time."
But Wolff will know as well as anyone that time is a luxury in Formula 1 and, on current showing, the hourglass may just be starting to trickle down on Vandoorne.
Mark Scott