Vandoorne was 'surprised' by Massa contact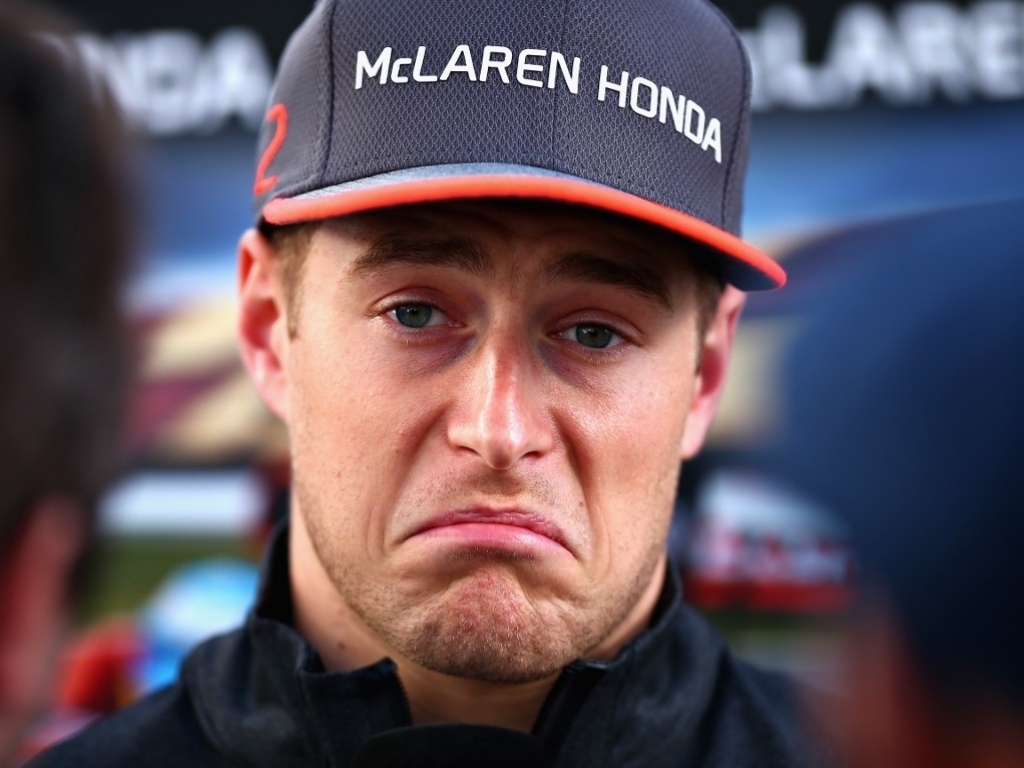 Stoffel Vandoorne says he won't moan about his Monaco GP penalty but was "quite surprised" to find Felipe Massa alongside him when he went into Turn 1 in Spain.
Vandoorne was hit with a three-place grid drop for Monaco after causing a collision with Massa while battling for position in Spain.
The McLaren driver turned in the Williams through Turn 1 on lap 34, crashing into him.
Vandoorne was left with a broken suspension while Massa raced on to 13th place.
"My race itself did not go to plan, thanks to a collision with Felipe Massa midway through the race at Turn 1 as we battled for position," the Belgian racer wrote in his Motorsport.com column.
"What is difficult in situations like that is the positioning of the mirrors on F1 cars means we cannot see anything directly behind us. So I took my reference of where Felipe was at the start of the straight, and I judged that the gap with him would be enough for me to stay in front through Turn 1.
"When he was tucked right in my slipstream I couldn't see him any more, so I was quite surprised when I turned in to the first corner and he was there. By the time I saw him, it was too late and we touched.
"The clash has meant I have got a grid penalty for the Monaco Grand Prix, so I have to accept the situation now. I am not going to moan about it nor get frustrated by it – I'm moving on from here."
Looking ahead to Monaco, Vandoorne is hoping that the nature of the street circuit will allow for a good race for McLaren and their under-powered Honda engine.
"I'm just looking forward to the Monaco Grand Prix," he added. "I don't want to make any firm predictions about how we will go there, but we should have some new parts there and I hope we can show that our competitiveness is improving and we see more steps of progress.
"Monaco is certainly a track I enjoy and it is an exciting challenge. I've won there in GP2 so I definitely feel that I can go there and do my best.
"I will have a new team-mate there too, with Jenson Button returning to F1. I've seen him in the simulator at the McLaren factory and I know he is a getting some good preparation done. When we see each other again in Monaco, I know he will be ready."