Verstappen: P4 lap was on the 'absolute limit'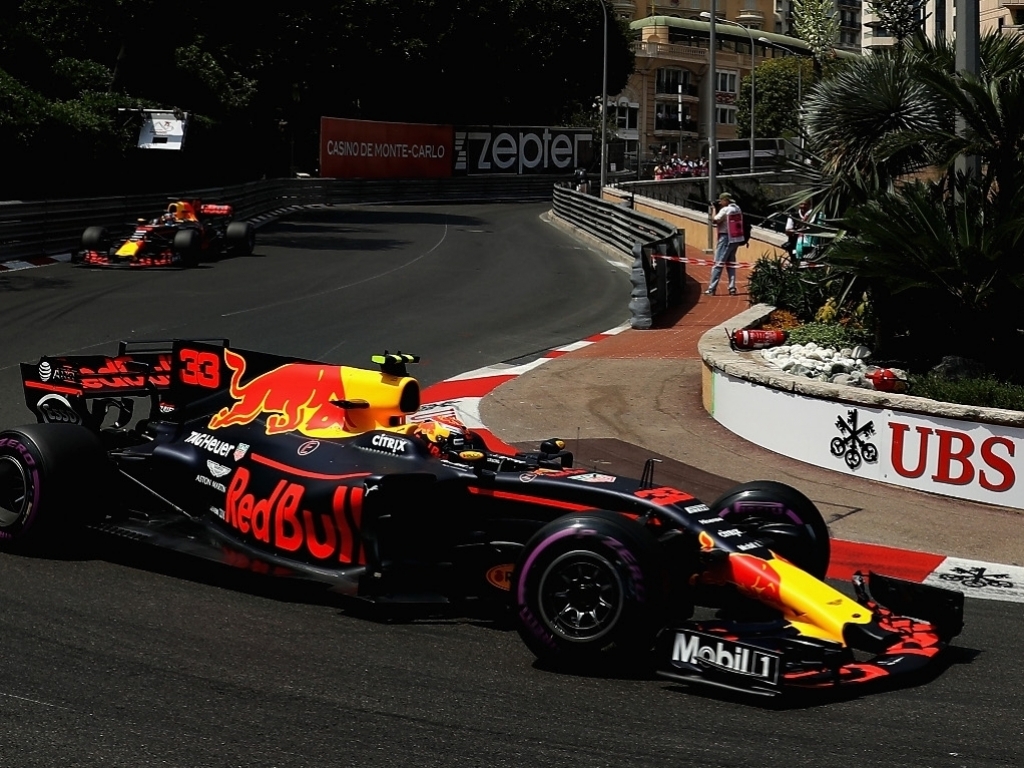 Max Verstappen has revealed that his P4 grid spot for the Monaco Grand Prix was the absolute "best possible" result for him in Q3.
The Dutchman has been typically aggressive throughout the race weekend so far but felt he had no more to give to the top three, who were separated by just four hundreths of a second while he was a further three tenths behind.
"We have to be realistic. This was the best possible we could do today, the lap was as on the limit as possible." said Verstappen.
"I'm pretty happy with that. There were some things calculated slightly wrong on setup on my side of the car on Thursday and we fixed that for today, it was quite a big step for me.
"Normally, [overtaking] here is impossible, so we'll be concentrating on a good start and a good strategy, but if we need to get past someone, it's going to be really hard. Even following someone, you lose a lot of grip."