Vettel and Hamilton joke about Baku clash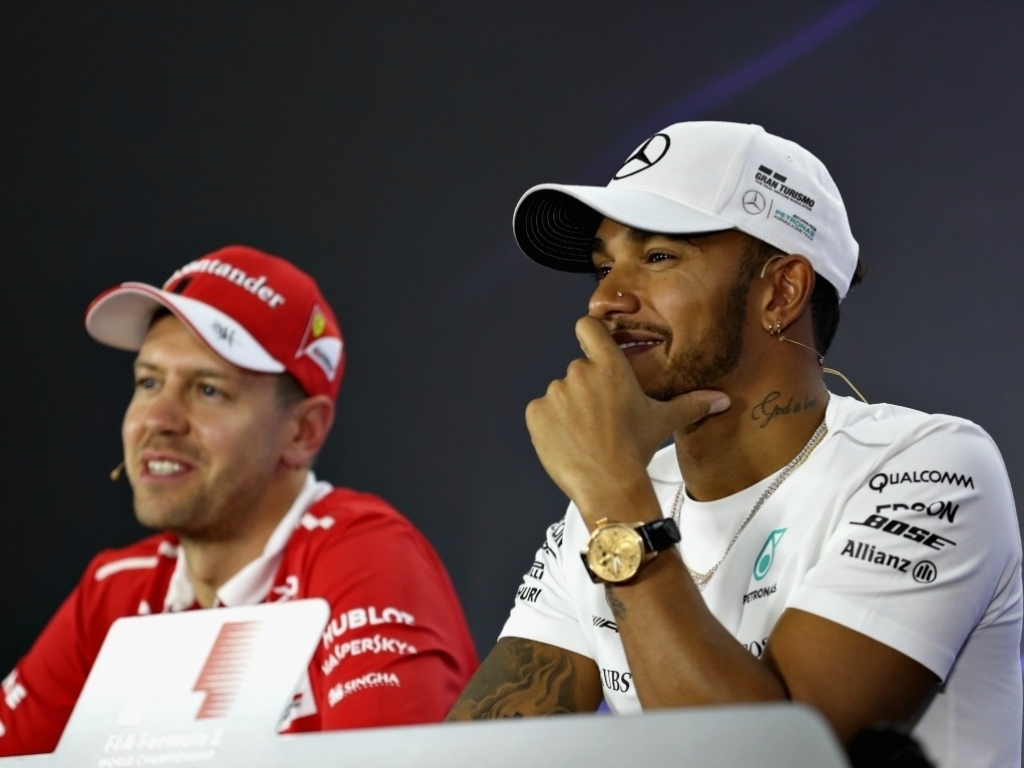 There was a relaxed atmosphere at the final drivers' press conference of the season in Abu Dhabi with Sebastian Vettel and Lewis Hamilton sharing jokes about their rivalry in 2017.
Hamilton was asked to pick a personal highlight from their title battle this season before Vettel interjected by addressing the suddenly the large elephant in the room.
Q: "Lewis can you pick out a highlight of your fight this year?"
Hamilton: "Ermm…"
Vettel: "Shall we start with Baku? Break the ice?"
The duo were then later asked what their favourite overtake of the season was, which lead to the following exchange between the duo.
Q: What was your favourite overtake of the season?
Vettel: "You (Lewis) didn't have to pass many people this year."
Hamilton: "Well, I passed you a couple of times…"
There was also a question about whether the FIA should introduce more awards so there is even more of an incentive for drivers and Vettel's response provided plenty of laughs.
Vettel said: "I should get Move of the Year, Personality of the Year and what was the last one?.Fair play? Okay maybe not… but those other two for Baku."
It's time to head to Abu Dhabi and bring the curtain down on an action-packed 2017 season.