Vettel 'did everything' to try catch Hamilton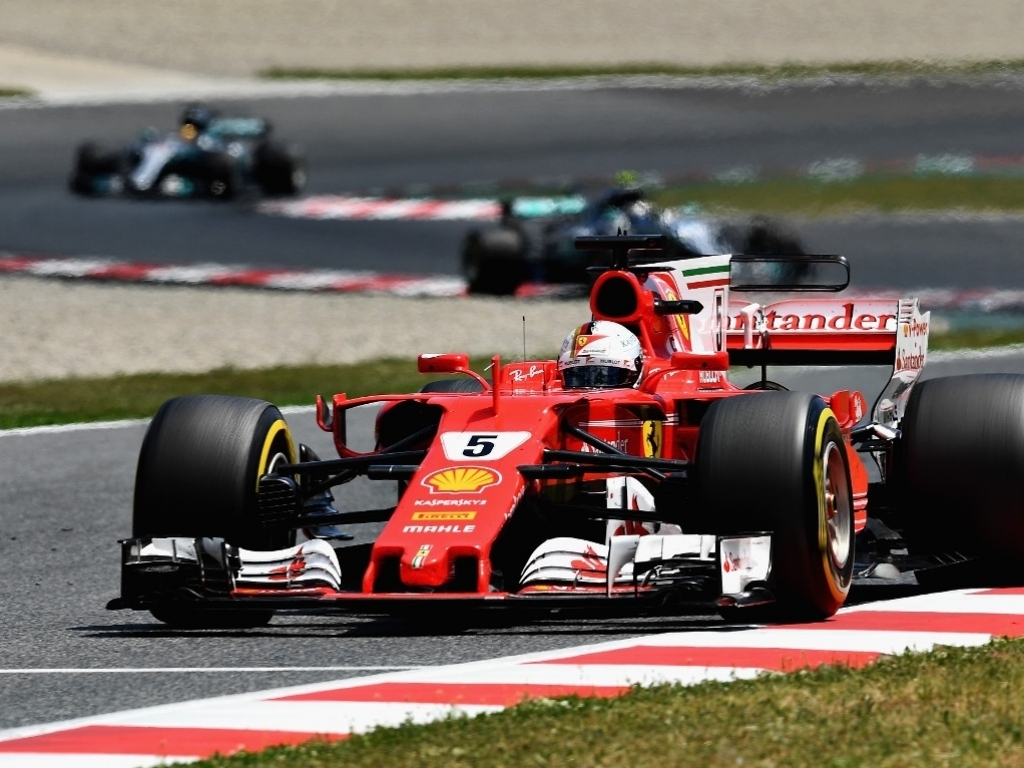 Sebastian Vettel has said he tried "everything" to get the better of Lewis Hamilton in a thrilling battle at the Spanish Grand Prix.
The title rivals now have two wins apiece in the 2017 season but the German still holds a slender six-point advantage in the World Championship race.
Vettel had to settle for P2 at the Circuit de Catalunya and re-lived the epic fight on the podium.
"I had a really good start with Lewis and myself both picking up wheel spin but I put the clutch in again and gained on him. Was really happy with that," Vettel said.
"I managed to stay ahead and settled into a nice rhythm, everything was fine.
"Then Lewis stayed out longer and did the opposite, mirrored the strategy whcih I knew at the end would be crucial.
"Then he came out and I was a bit surprised that it was so close.
"I tried to brake as late as possible, locked up, don't know if we touched but I managed to stay ahead.
"The lap after I was doing everything I can to try and stay in front and I was lucky as there were cars giving me a tow.
"As soon as I was alone he just flew past down the straight. It was a shame, we tried to stay in but well done to him.
"We did everything we could."
Asked about 'Plan C', he added: "We had a huge gap to Daniel behind so could have done anything.
"We were hoping that Lewis would struggle with his tyres but he didn't have any problems.
"We tried to keep pushing, stay close."