Vettel felt 'dizzy' using 'shield' cockpit protection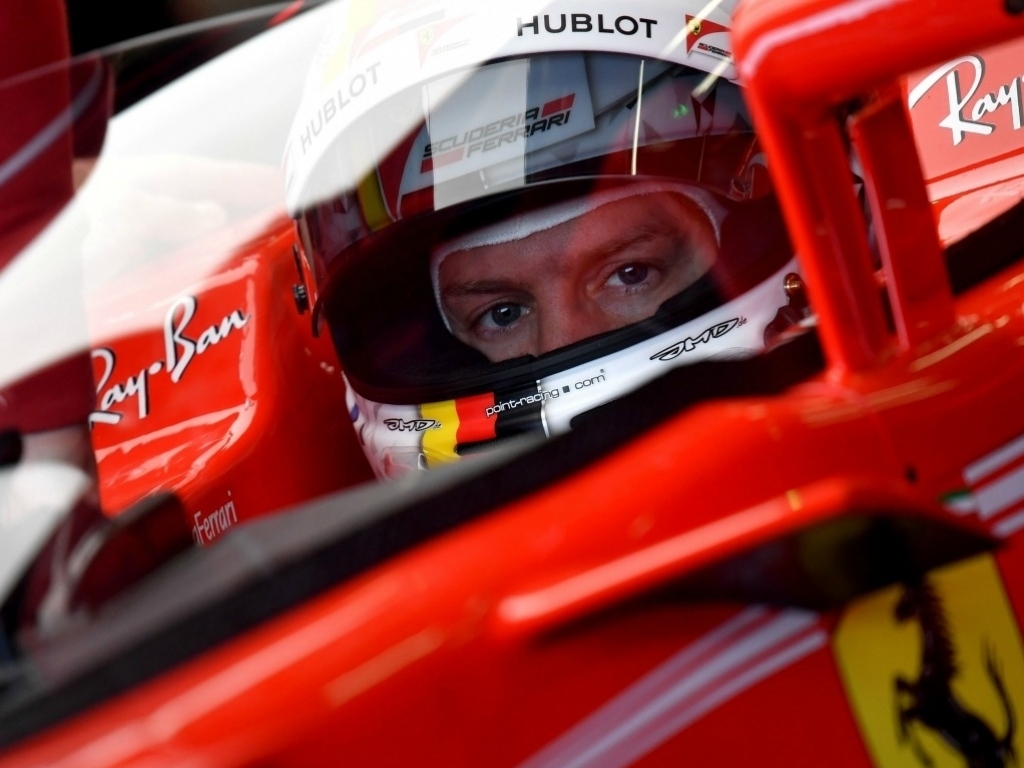 Sebastian Vettel was not a fan of the 'shield' cockpit protection, opting to ditch it after his installation laps in FP1 at Silverstone.
The World Championship leader was testing out the new piece of equipment as feedback on the 'shield' and 'halo' concepts continue to be gathered in order to improve the driver's safety.
However, it appears a lot of work still needs to be done, with Vettel not particularly pleased even after a very brief trial with the 'shield' attached.
"I tried it this morning, I got a bit dizzy," said Vettel in the paddock.
"Forward vision is not very good. It's probably because of the curvature, you get quite a bit of distortion, plus you get quite a bit of downwash down the straights pushing the helmet forwards.
"We had a run planned with it, but I didn't like it so we took it off.
"Getting in and getting out [was tricky], it's probably more about getting used to it."
Ferrari are a little off the pace set by Mercedes, with Vettel finishing P4 in FP2 after a topsy-turvy day and an engine upgrade fitted.
He added: "It should [the engine upgrade help Ferrari]. It's always been the plan so it's on target.
"Today was a bit mixed for us, a bit up and down, but it's fun to drive around here."