Vettel: 'Hindsight is great, nobody to blame'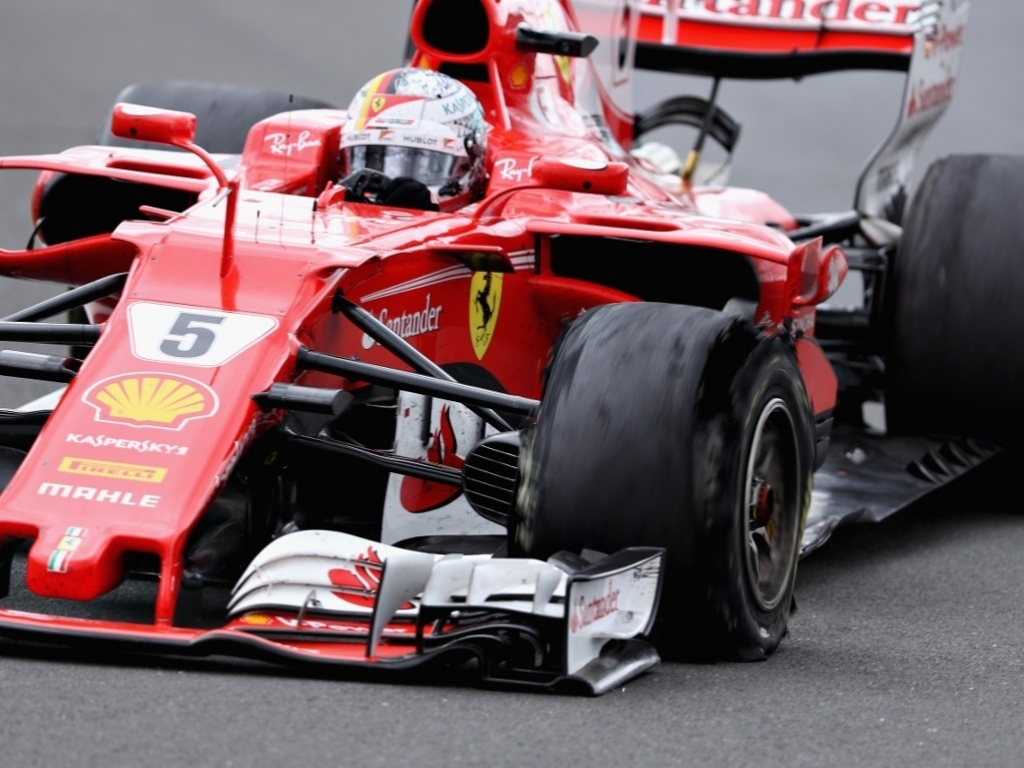 Sebastian Vettel won't be pointing the finger at anyone at Ferrari despite a late tyre failure costing him fourth place at Silverstone.
Vettel was on course for fourth when his team-mate Kimi Raikkonen suffered a puncture in the closing laps.
That would have elevated Vettel to third only for the German's left front tyre to let go.
Vettel dropped to seventh.
"I don't think anyone particular is to blame," he said.
"Hindsight is great, it is easy but at the time it felt okay.
"Kimi, I think had a similar issue and his tyres were I think five or six laps fresher.
"I think this caught us both by surprise.
"It could have been a little better for sure but a disaster, I don't think so.
"In the race my brakes caught fire at the start which compromised the car.
"From there it was a difficult race.
"I couldn't get past Max, we did it in the pit stop, and then it was looking like P3, P4.
"It was clear that Valtteri would come, he benefitted at the beginning when I got stuck [behind Verstappen].
"Overall, small things here and there led to a busy afternoon."
As for his battle with Verstappen, which saw both drivers push the other wide as they fought for position, the Ferrari driver said: "It didn't help me at the time.
"I'm sure it looked good but I wanted to make it past but didn't, quite tricky.
"I tried everything."
Sunday's result means Vettel's lead in the Drivers' Championship is down to just one point.