Vettel: Long way to go in title race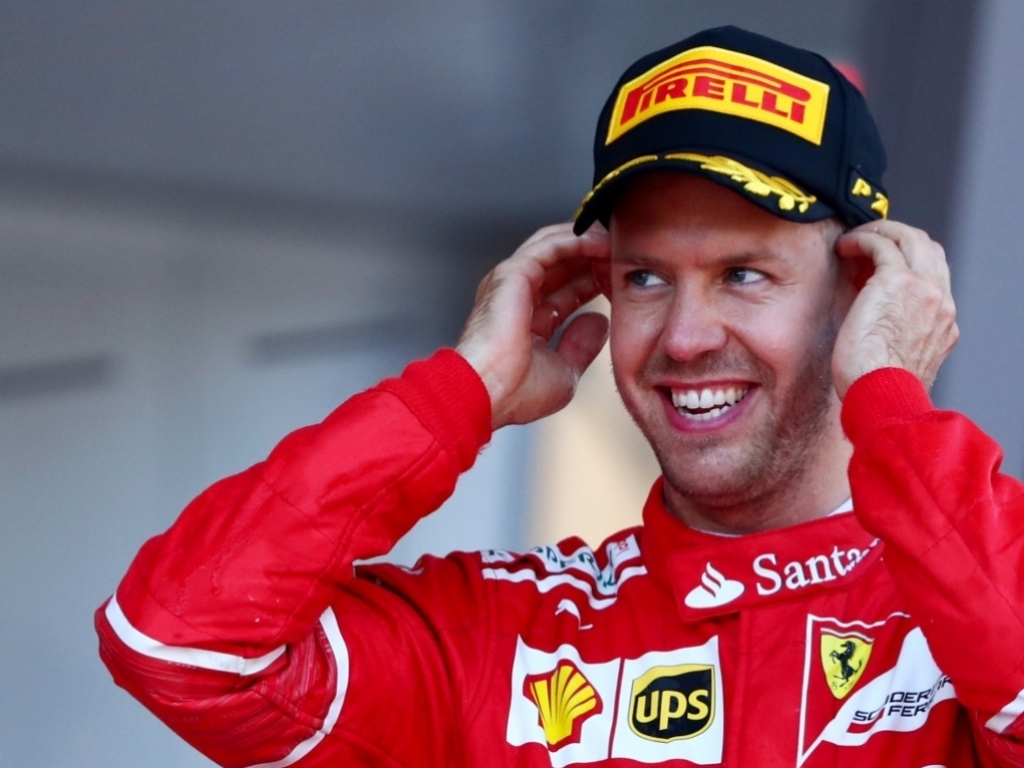 Sebastian Vettel is adamant he's not thinking about a first World title with Ferrari, rather he's just focused on one podium celebration at a time.
The German claimed his third win of the championship last time out in Monaco, beating Kimi Raikkonen as the Scuderia recorded their first 1-2 result in the principality since 2001.
The victory saw Vettel take a 25-point lead in the Drivers' standings over Lewis Hamilton with Mercedes non-executive director Niki Lauda stating that unless Vettel retires from a race, he will win the title.
The four-time World Champion insists he's not focused on that just yet.
"It's a long way so I'm not really bothered about that," he said.
"It was more the fact to stand up [on the podium] and see the team.
"I think obviously, it's a small part that we have at the track but thinking of everyone else back in Maranello in the factory.
"We got a lot of hard times last year and this year everything seems to be upside down – but the team is the same, the people are the same so it's really clear to them."
He added: "I guess in these small moments you just realise that it's a special group of people. If things go well, we'll work hand in hand, we must make sure we keep the momentum up in the next couple of races – but I think we're just having a great time."