Vettel lost 'a lot of time' fighting Bottas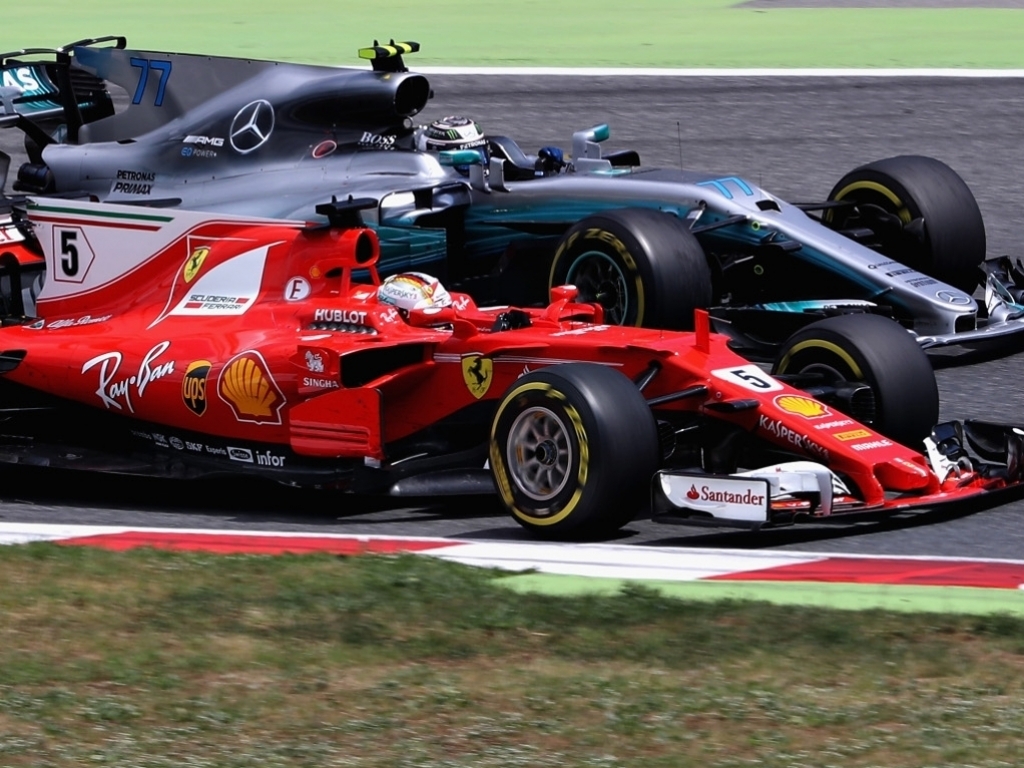 While Sebastian Vettel was a bit disappointed about having to battle Valtteri Bottas in Spain when the real fight was with Lewis Hamilton, he says he apportions no blame to Felipe Massa in their late race tussle.
Having led at the start of the Spanish Grand Prix, Vettel pitted early and found himself stuck behind Bottas who was playing the team game.
Mercedes kept the Finn out for a long first stint in the hope that he would hold up Vettel, thus allowing Hamilton to close the gap to the Ferrari driver.
Bottas did, and Hamilton did.
"We lost a lot of time fighting Valtteri," Vettel reflected. "We lost four seconds.
"I was catching him but I knew they wouldn't pit him. He was all over the place with his tyres so they used him a bit to block me.
"He still managed to somehow get a decent exit so I didn't quite make it the first time round so the second time round down the straights I thought "now, I have to find some way, even if it's over the grass".
"He used a bit more of the track. It was really close.
"I don't know what is the word, I faked it on the inside, went back on the outside and then on the inside to surprise him, which worked, but I nearly lost the car doing that because I had the DRS open and it was a quite aggressive move on the steering wheel.
"So I was really happy but then equally I looked down and I'd lost an awful lot of time so I wasn't that happy because the real fight was with Lewis."
Bottas, though, wasn't the only obstacle in Vettel's path on Sunday as he once again had to tackle Felipe Massa as a backmarker.
Last time out in Russia, Vettel flipped Massa the middle finger to show his displeasure at being held up as he went to lap him.
This time around, although losing time behind the Williams driver, Vettel admits the blame belongs more on his shoulder's than the Brazilian's.
? Sebastian Vettel: Why does it have to be Massa all the time?#SpanishGP ?? #F1 #Seb5 pic.twitter.com/wpeqmty6Tu

— Sebastian Vettel #5 (@sebvettelnews) May 14, 2017
"He was given me space so nothing to blame on his side. It's really slippery and then when you get close to the other car, the car in front, I just locked up both wheels.
"At some point I wish I had a handbrake to get the rear turned. It was really close; I was lucky to not bump into him and damage my front wing.
"But it's difficult for him because he gives the space and he just waits for me to go through. I should look at the lines in Turn Ten. Sometimes you are really at the kerb but most of the time you are 1.5/2 metres off the apex kerb there.
"It was quite slippery and I obviously underestimated that so if anything it was me to blame – but it a bit of a pity because again it was Felipe.
"Last race we had a bit of a misunderstanding, this one again but he's very experienced and he knows how to move in these situations, so nothing to blame for him."