Vettel: Merc will be back to full force in qualy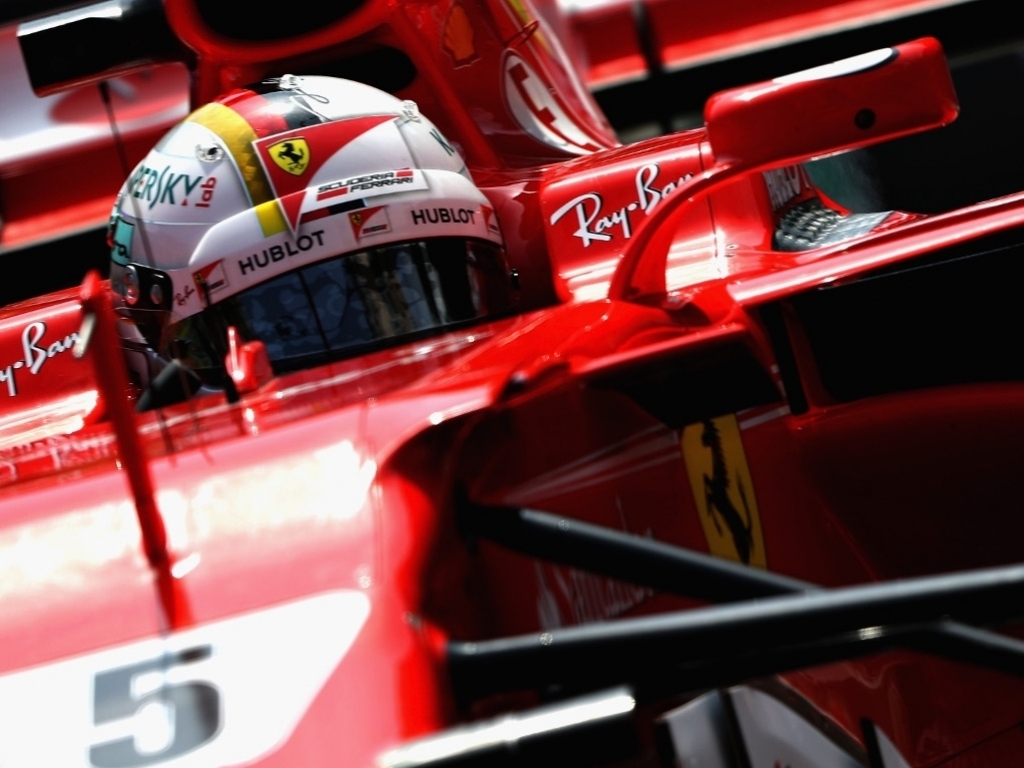 Sebastian Vettel has downplayed his chances of beating Mercedes in qualifying in Monaco, adamant Ferrari's main rivals will be "back to full force" come Saturday.
Vettel's Monaco Grand Prix weekend began with record-breaking pace as his 1:12.720 in second practice was the fastest lap ever around the street circuit.
It bodes well for Ferrari who are chasing their first Monaco Grand Prix victory since 2001.
However, first they have to get through qualifying and Vettel reckons Mercedes, who fell off the pace in FP2, will be back to their best on Saturday.
"Now is only Thursday, so we still have a bit of time," he said.
"I don't know what happened to them [Mercedes] today, it was a bit weird, but I'm pretty sure there is a reason and they will be back to full force on Saturday.
"It will be close, also with the Red Bulls.
"Around here it's also important to have a good feel for the car, to get the lap together, so you cannot always go with the one time you set at the end of the day.
"But surely we managed to put it together and we're quite happy."
Lewis Hamilton was Mercedes' best placed driver in FP2 but his 1:13.873 was over a second slower than Vettel's best.
The German added that he was much happier with his car in the afternoon session after a "wild" first practice.
"I was pretty happy in the afternoon," he said. "In the morning I was maybe a bit wild, touching the walls a couple of times. The afternoon seemed a bit better.
"Still we have some work to do on the car, but yeah, it's more fun this year, going faster, the cars are faster. It's been a good day."