Vettel needed just 'one more lap'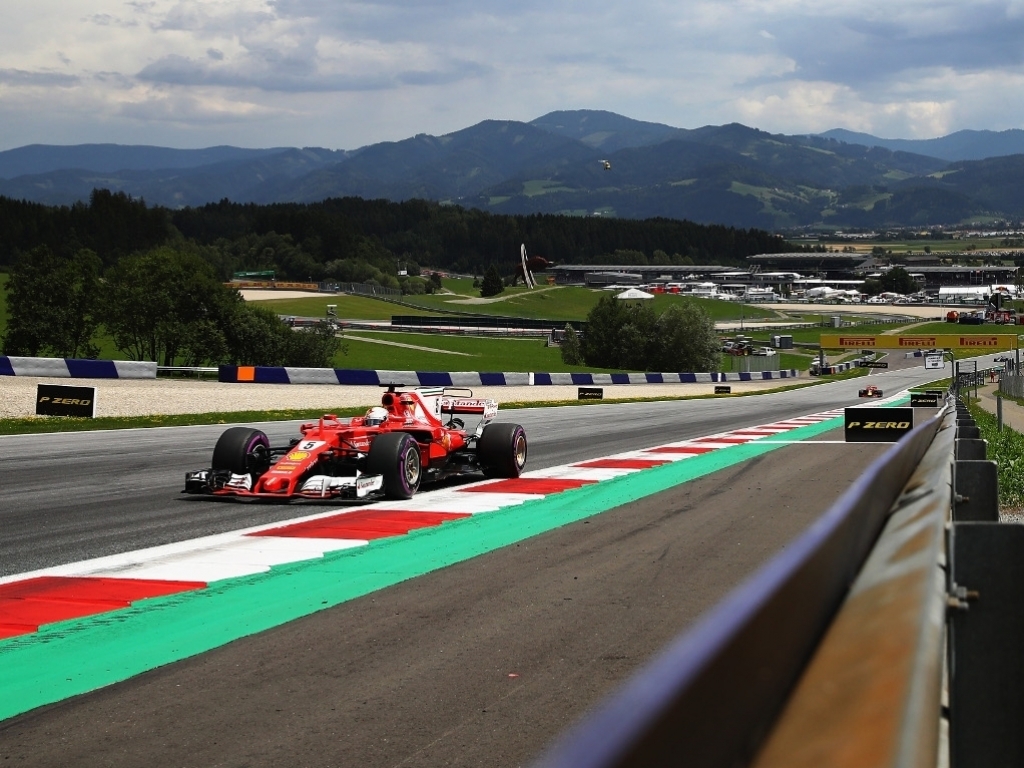 Just one more lap, that is all Sebastian Vettel stood between himself and victory in Sunday's Austrian Grand Prix.
Although it initially appeared as if Valtteri Bottas would romp to a comfortable win at the Red Bull Ring, Vettel's pace improved as he swapped from the ultra to the supersoft Pirelli tyres.
He closed right up on Bottas' rear wing in the closing laps but was unable to make a move for the lead.
As such Vettel had to settle for second place, 0.6s behind the winner, but reckons with one more lap it could have been a different story.
"How would you feel if you were just shy of half a second behind the winner?" he said.
"It was very close.
"I was told he was in trouble, but I was pushing anyway.
"I felt much happier in the second part of the race, the first part I was struggling a bit to feel the car.
"But as soon as we put the supersoft tyres on the car came alive.
"I had very good pace and was catching little by little so the last laps it was getting really close.
"I had Perez who cost me a little time with lapped cars but I think I needed one more lap as he [Bottas] was struggling to get up the hill.
"Obviously I wanted to win but nevertheless this is a good result."
As for Bottas' start, which Vettel stated during the race that he believed was a jumped start, the Ferrari driver refused to get into it.
He simply said: "I was pretty sure he jumped it, ask Daniel about it…"