Vettel: 'No doubt Hamilton brake-checked me'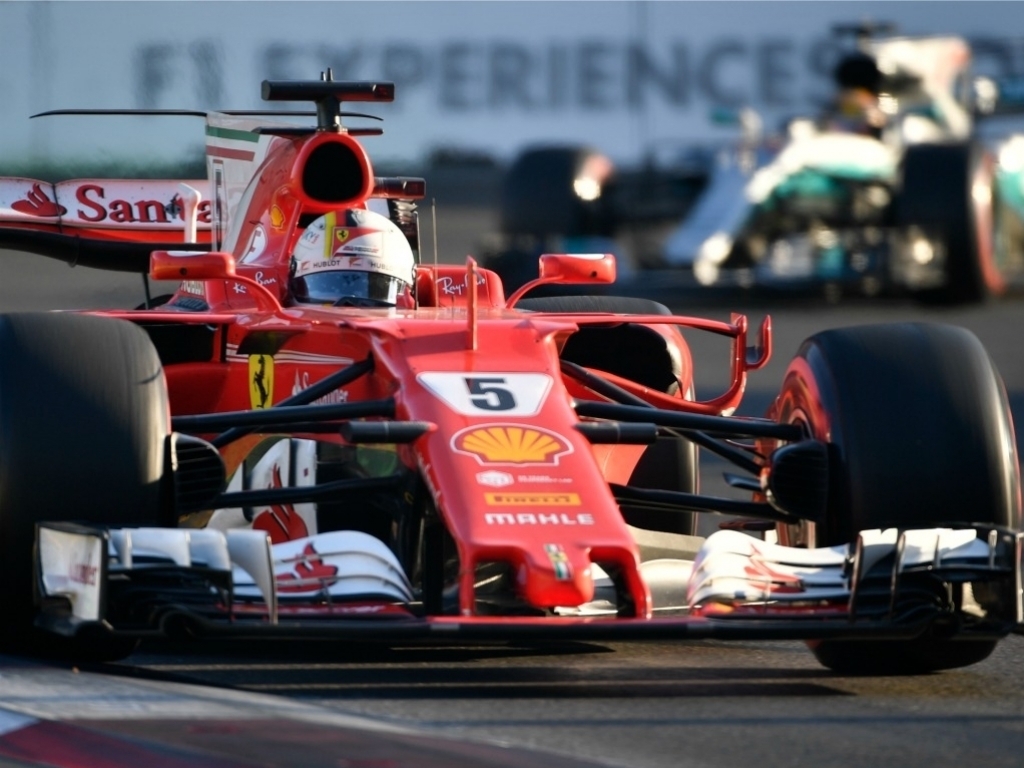 Sebastian Vettel has accused Lewis Hamilton of brake-checking him after a collision under the Safety Car lead to a 10-second stop-go penalty for the World Championship leader.
Vettel had front wing damage when he went into the back of Hamilton's Mercedes on the exit at Turn 15, but he reacted by going alongside Hamilton and turning into the W08.
That incident saw him serve a penalty before having to settle for P4 in a chaotic race in Baku.
"Nothing happened, did it?," said Vettel to Sky Sports F1, when quizzed about the incident.
"He brake checked me as well, so what do you expect? I 'm sure he didn't do it on purpose but for sure it was not the right move. If I'm struggling, people at the back struggling even more, so I don't think it was necessary.
"I got damage, he risked damage. He's done something similar in China at the restart a couple of years ago so it's not the way to do it, I think.
"After the incident, we were side by side, I raised my hand and showed him that I wasn't happy with that."
He then added to Channel 4: " I have no doubt he brake-checked me. I didn't run into the back of him on purpose. There is then a chain reaction.
"I think it was very clear. In the end we are racing with men. If one of us gets a penalty, we both do. We are both grown up men. We want to race wheel to wheel.
"The championship battle is still respectful I don't have a problem with him, I think today's action was wrong.
"Every week in the Premier League you have refs blowing the whistle, and some players agree, some disagree. It's the same here."
Vettel increased his World Championship to 14 points after Hamilton came home in P5 due to a forced extra stop caused by a loose headrest.