Vettel: Qualy will be 'very close'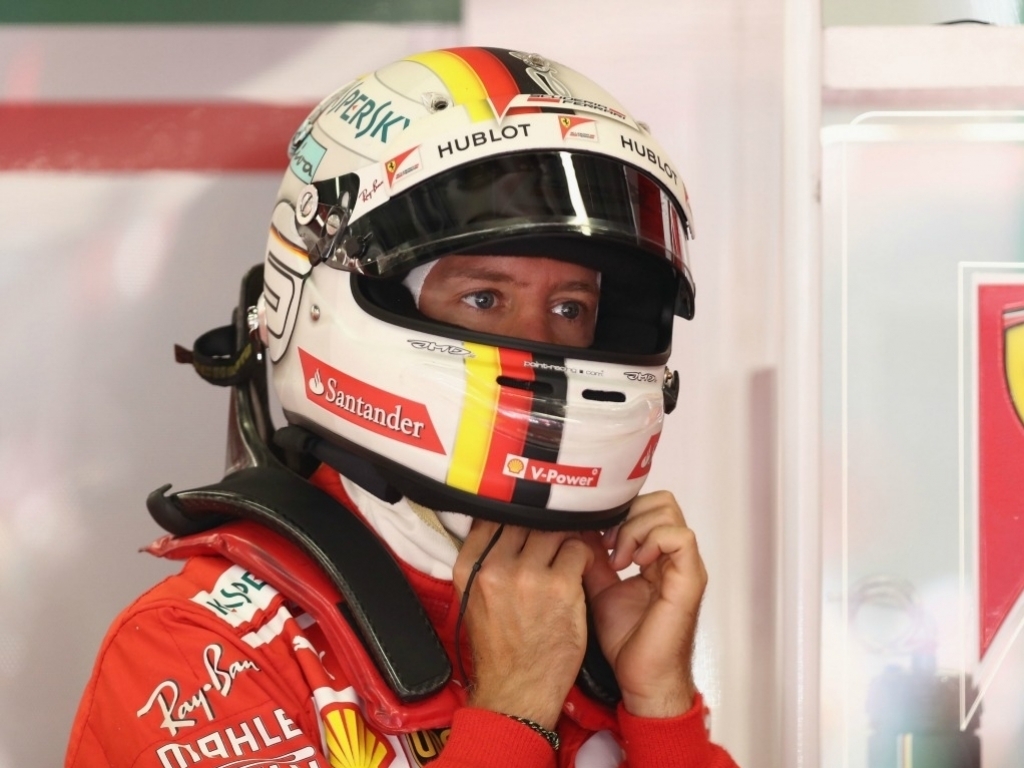 Sebastian Vettel acknowledges that Ferrari have work to do overnight after being beaten by Red Bull in Friday's practice at the Hungaroring.
Vettel was second fastest in a red-flagged practice session that saw two drivers crash, bringing FP2 to a halt on two occasions.
And although his P2 in second practice was an improvement on the morning's running, the German says there is still work to do.
"Tricky because of the red flags," he said of his Friday at the Hungaroring.
"This morning I didn't really get into the rhythm.
"This afternoon was better with more laps on the car.
"I think it was quite slippery, everyone was struggling to find the optimum grip, the ideal lap.
"As I said this afternoon was a bit better for us, we tried to play around with the set-up.
"We tried something which give us direction so we'll know what to do tomorrow.
"We need to make a step forward.
"It looks very close, always difficult what to expect here but overall it should be quite close.
"Important to get everything right tomorrow."