Vettel questions 'jumpy' Verstappen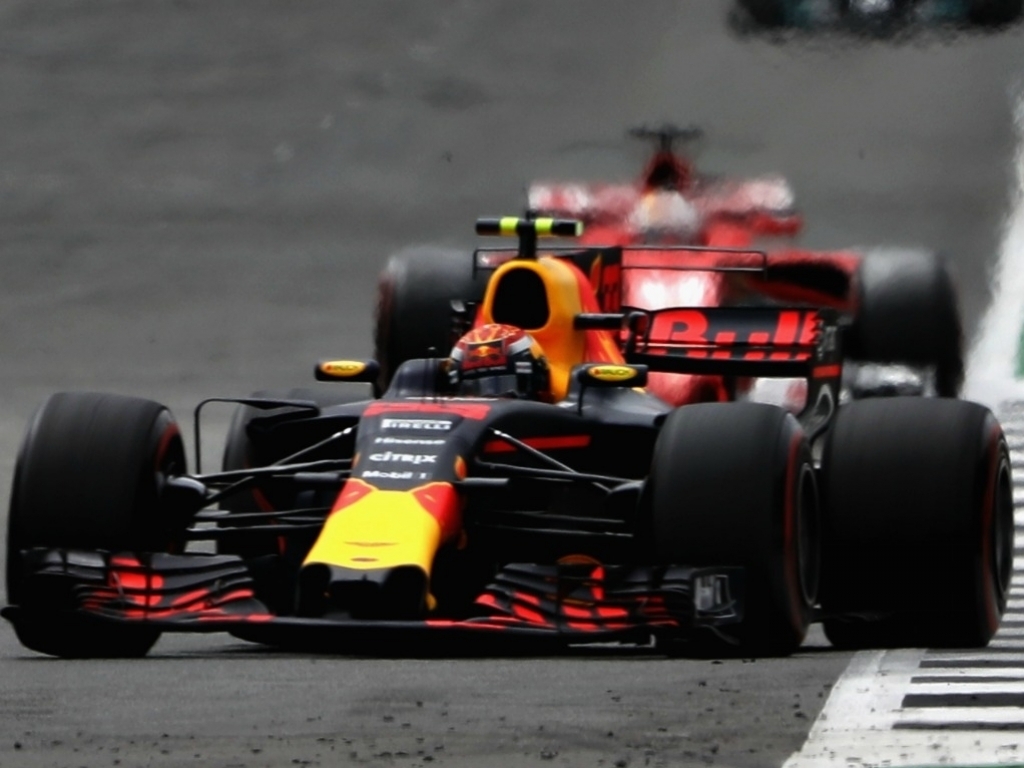 Sebastian Vettel has questioned what did "jumpy" Max Verstappen gain from their early, tense battle for third spot at the British Grand Prix.
Verstappen got the upper hand on Vettel on the first dash down toward Brooklands, but the two came wheel-to-wheel through Stowe and Club, and both were forced off track with very little room to manoeuvre.
Vettel tried to get the race stewards' interest by claiming Verstappen was moving very late under braking again, while the Dutchman accused Vettel of playing "bumper cars".
"It's not right to say I expected it, but we know he is a bit jumpy on that," Vettel told Motorsport.com.
"He is trying to defend as hard as possible, but at some point you need to stick to your line.
"I'm sure he will calm down, it's still not that many races he has done."
Vettel went on to say that he did not feel Verstappen raced illegally, but did wonder whether the intense battle between them was a necessary one.
He added: "No, not really, but you can argue on that – what did it bring him?
"The fact that I ran out of tyres and it blows up, that's something nobody could've seen.It was clear we were faster, we got him in the pitstop.
"We weren't fighting anybody else so it's fine. He has calmed down a lot already, so it's normal."
Verstappen, meanwhile, was just happy that he was able to hold off Vettel on track and needed an under-cut to get past him.
He said: "I knew I was quite a bit slower than him but I just tried to stay in front with every possible thing I can do. Luckily he didn't pass me on track so I'm very happy about that.
"It is a positive day. I think in the race we looked a little bit better than qualifying. I'm happy to finish and fourth is not too bad."