Vettel, Raikkonen confident of improvement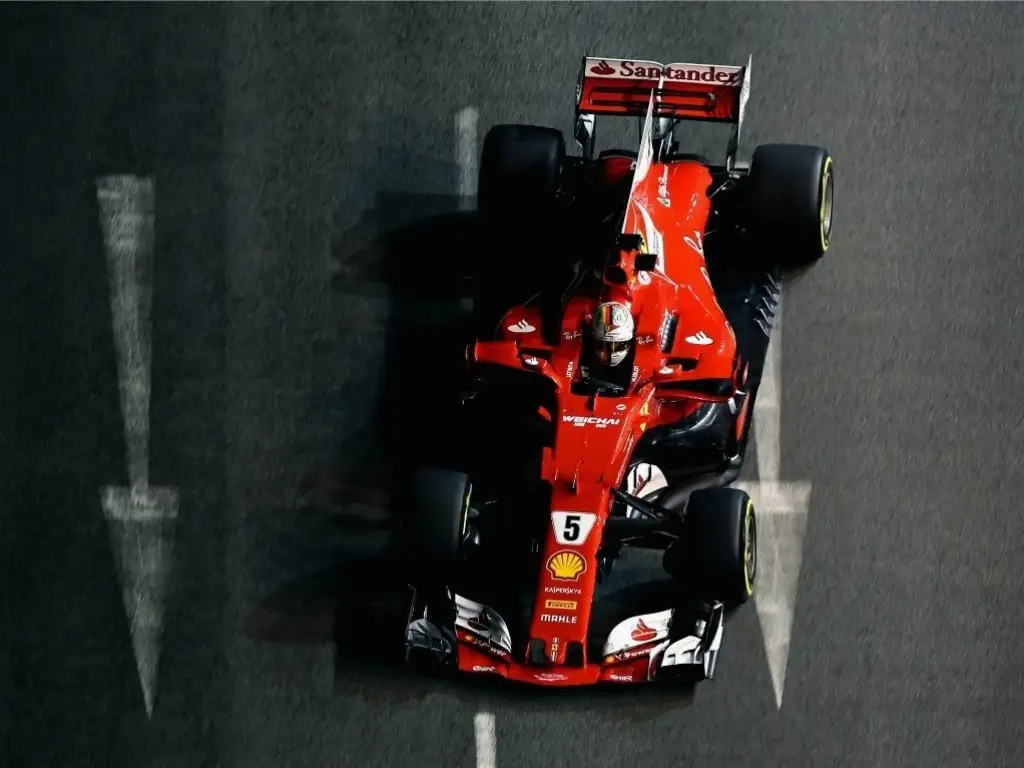 Sebastian Vettel and Kimi Raikkonen are both looking forward to narrowing the gap to Red Bull and Mercedes on Saturday after a low-key start to the Singapore Grand Prix weekend.
Traffic problems and a hefty shunt into the Tecpro barrier at Turn 10 meant Vettel was unable to post a hot lap before switching to high fuel runs, finishing P11 after FP2 under the lights at the Marina Bay circuit.
"It was not ideal, I didn't mean to go off," Vettel said. "I was very lucky I could continue. It was a tricky session for us. The balance wasn't quite there. But I think it's in the car.
"I'm not yet happy, missing a bit the balance, then you miss a bit the confidence."
"We tried a couple of things. I'm not sure they are the right things to do.
"Now we see what we can do tomorrow. It's not the first Friday we've struggled. I'm pretty sure we'll be close tomorrow.
"It's clear both of us weren't that happy today and we need to improve but I'm sure we have enough time to look at it and find a solution."
Raikkonen was only two places above Vettel in P9 after FP2 and, while he has been left baffled by Friday's sessions, he is also expecting improvement as the weekend develops.
"Overall, it was a difficult day and not a lot of things made sense," said Raikkonen. "There is a lot to work on.
"It's not exactly where we expected it to start but we work forward. I'm sure we can improve. It's not the first time and it's only Friday."