Vettel, Ricciardo still sceptical of Bottas start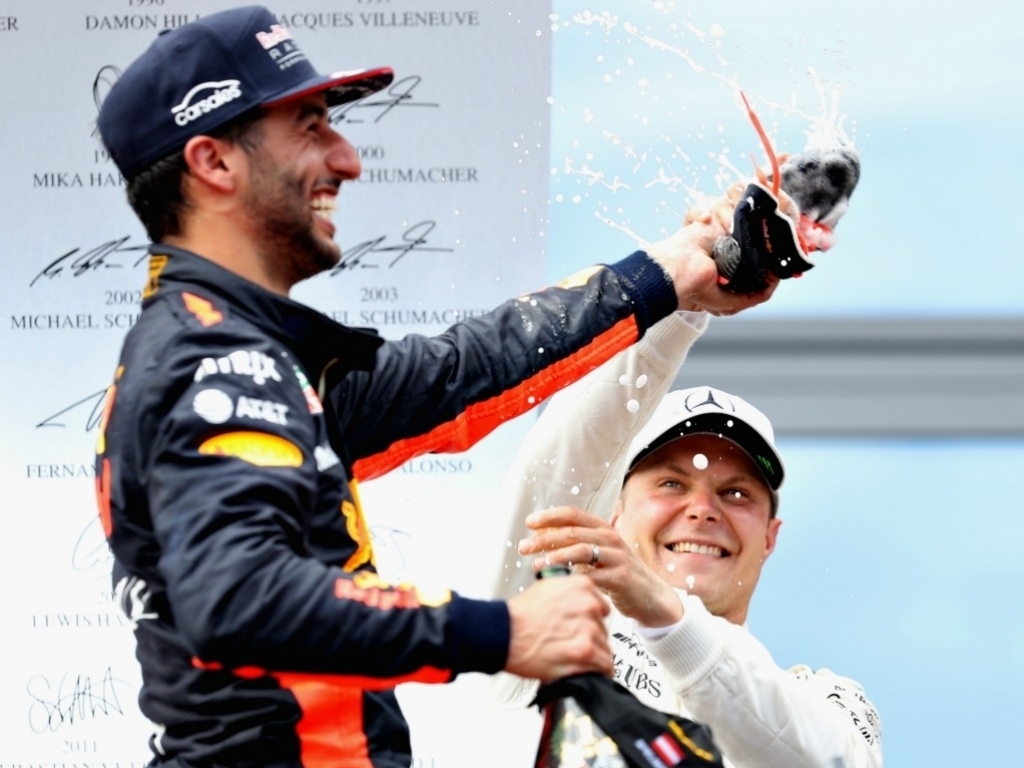 Sebastian Vettel questioned Valtteri Bottas' "not human" reaction times, while Daniel Ricciardo believes the Finn "got lucky".
Bottas was under investigation from the stewards after Vettel and Ricciardo both accused the race winner of jumping the start.
And, even though Bottas was cleared during the race, Vettel and Ricciardo were still having trouble understanding how he was able to get away just two tenths of a second after the lights went out.
"First of all to clarify I don't want to take anything from Valtteri," said Vettel.
"He drove an excellent race, didn't make a mistake with a difficult car, performed well.
"Normally reaction times are around 0.2s for everyone. I don't think everyone was that much slower today, that's why I don't believe Valtteri was that much quicker.
"I had a strong belief at the time that he jumped the start and it turned out he didn't and I'm guessing there's reason to believe he didn't.
"I just can't imagine his reaction time was 0.2, that would be normal – in my point of view his reaction was unhuman, so…he said earlier he's not human… he's Finnish!"
Ricciardo was also unconvinced about Bottas' starting talents but believes he just about got away with it.
He added: "As Valtteri said the main thing is it was positive [time], the lights were held for a long time, more than normal, it did seem longer.
"There's always a window but it did seem longer when you're there and your revs are high, you're waiting, waiting. For sure he went and the lights went out, I guess he got lucky.
"I don't believe he reacted to the lights."