Vettel 'surprised' to come out ahead of Raikkonen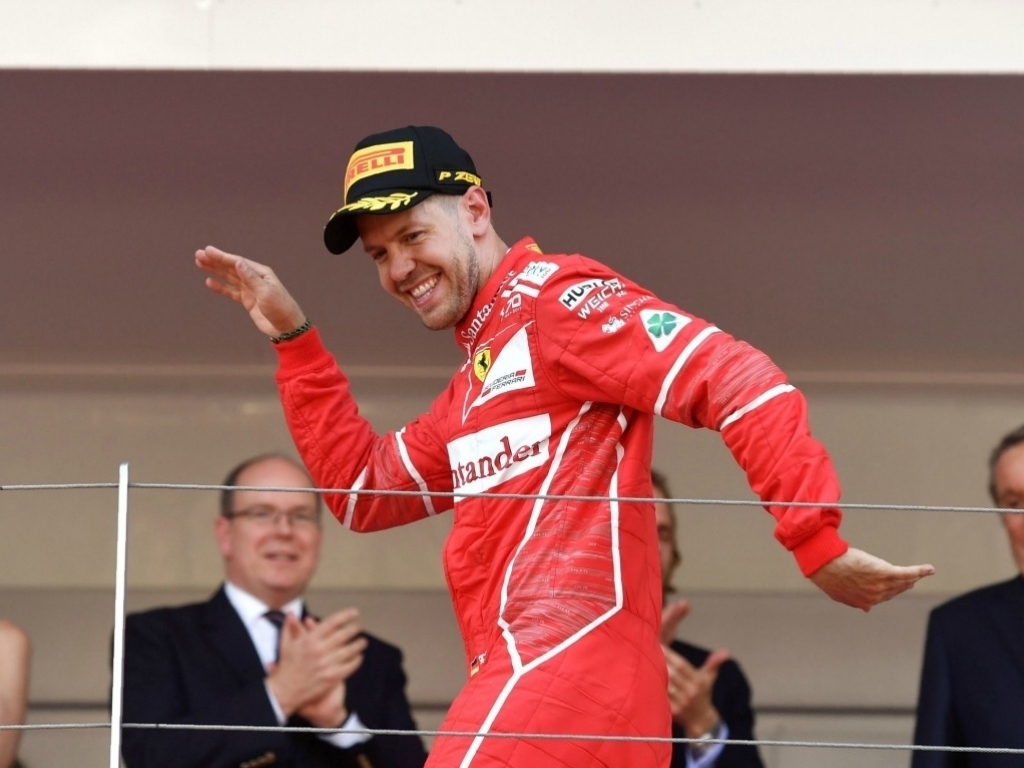 Sebastian Vettel has said there was no pre-determined plan to knock Kimi Raikkonen off top spot as the German clinched victory at the Monaco Grand Prix.
A longer first stint from Vettel allowed him to get back out of the pits ahead of team-mate Kimi Raikkonen and take his third victory of the 2017 season to open up a 25-point lead at the top of the World Championship standings.
But Vettel revealed that he was surprised as anyone to make the race-winning over-cut stick.
"It feels unbelievable. It was a very intense race," said Vettel to interviewer Nico Rosberg.
"I hoped to have a better launch at the start and I had to be patient.
"The tyres started to slide in the first stint and the pack were catching up a bit but then I had a second attempt and had a couple of laps where the car was really really good.
"I was able to use that window to come ahead and after that I could control the race.
"It was really difficult after the restart with the cold tyres.
"We couldn't plan much. We tried to pull away which we did. At that point the window opened. Kimi responded to Valtteri's stop. I tried to push as hard as possible and I was surprised to come out in front."