Vettel: Verstappen lucky to escape lap 1 damage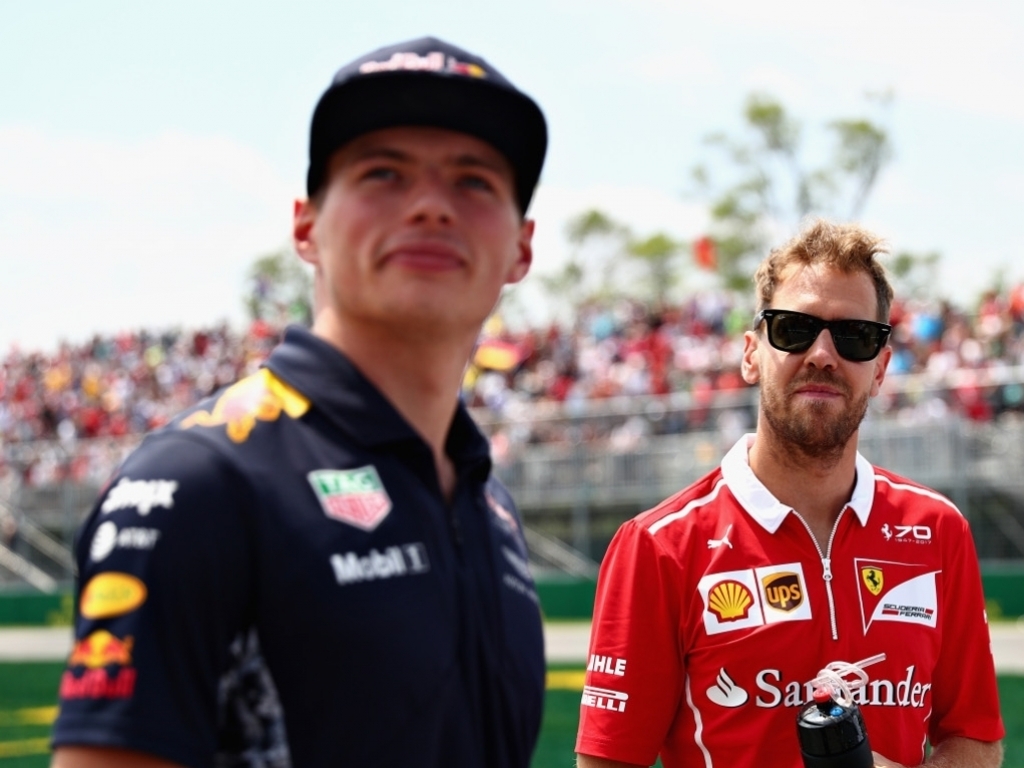 Sebastian Vettel reckons Max Verstappen was "lucky" to avoid a puncture as he ran over the Ferrari's front wing on the opening lap of the Canadian GP.
Verstappen made an incredible in Canada on Sunday as he stormed towards the front, taking Vettel around the outside.
The move, though, meant the Ferrari driver was squeezed between the Red Bull driver and Valtteri Bottas with no room to manoeuvre.
And with Verstappen turning in for the corner, he caught and damaged Vettel's front wing.
"I haven't seen from his point of view, but obviously I wasn't expecting it," explained the championship leader.
"I was focusing on Valtteri. I didn't really have anywhere to go because Lewis [Hamilton] was in front, so if I brake later, then I run into Lewis.
"And then Max took his chance on the outside and ran over our front wing.
"I don't think he did it on purpose because normally you get a puncture, so in that regard he was lucky that he didn't get one."
Vettel was forced to pit for a new wing, which dropped him down to 18th place. He recovered to finish fourth.