Sebastian Vettel paid a brief visit to his old Red Bull team as he provided the light-hearted moment in FP3 by going into the wrong pit box.
Renault's morning in Austin began with the traditional pit stop practice.
We've got our own dance moves going this morning; it's called pitstop practice. It's special but it'll soon catch on 😉#USGP pic.twitter.com/3aFqdTD8mp

— Renault Sport F1 (@RenaultSportF1) October 21, 2017
Brendon Hartley, officially a Formula 1 driver, took to the Circuit of the Americas at the start of Saturday's third and final practice session, setting the day's first time. A good performance this weekend could see him enter the frame for a 2018 Toro Rosso drive.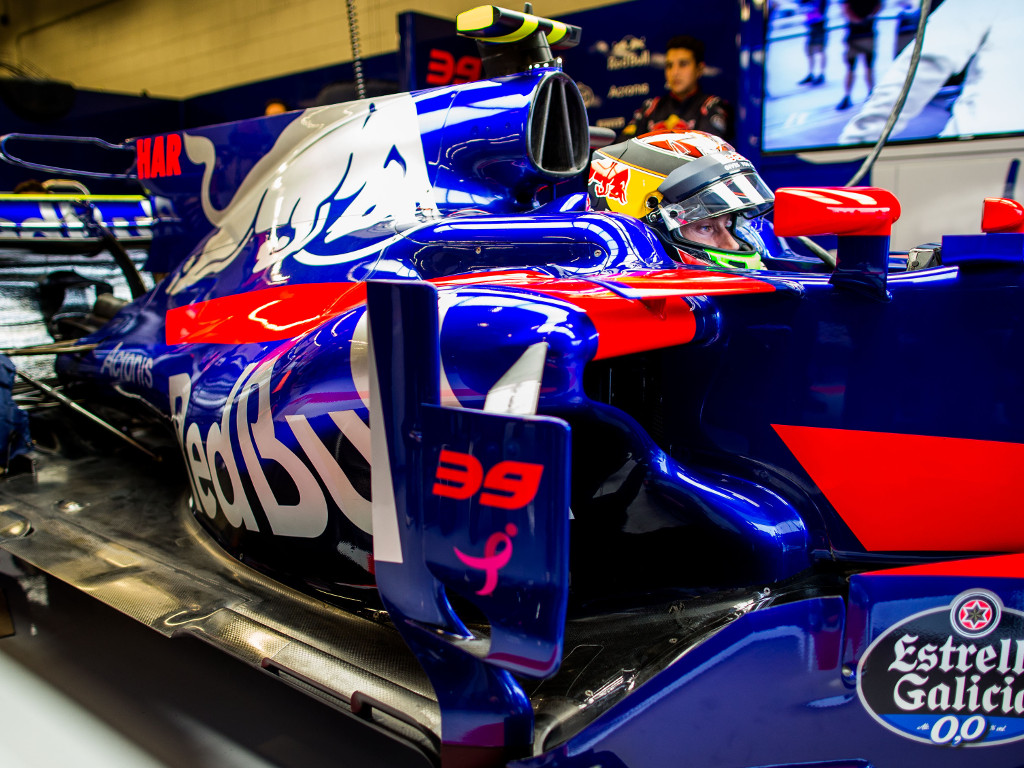 Formula 1 is supporting breast cancer awareness this weekend with Red Bull Racing's RB13 decked out with a pink ribbon.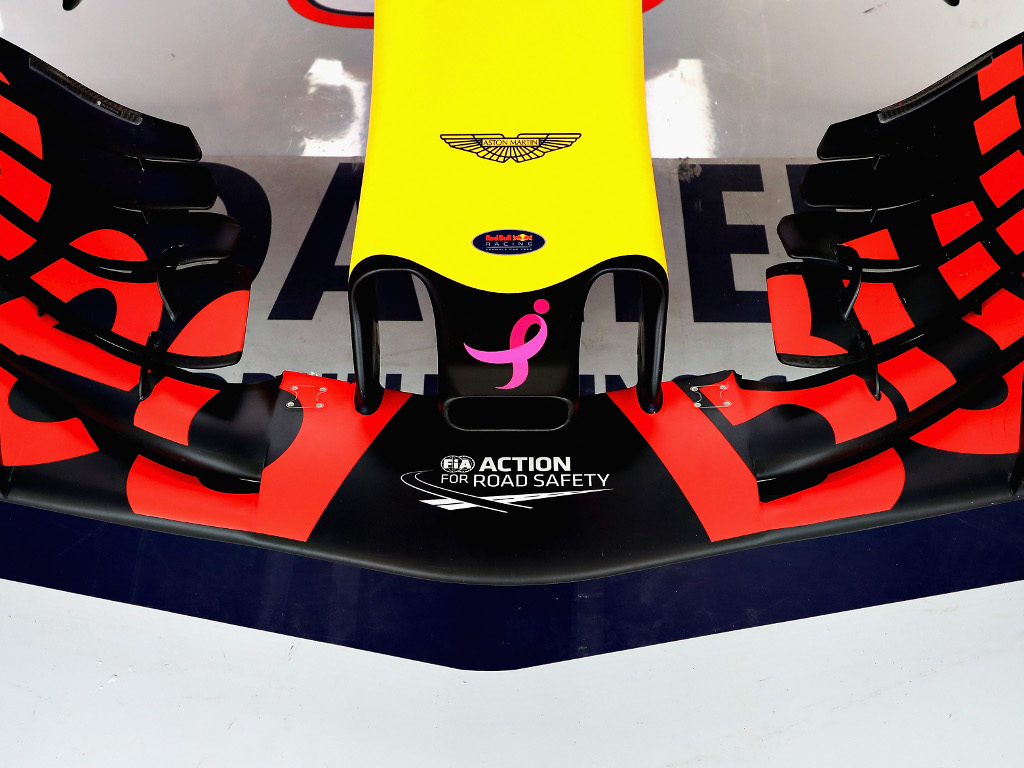 Romain Grosjean brought out the VSC as he beached his Haas in the gravel.
*Virtual Safety Car*@RGrosjean is beached in the gravel at Turn 7#USGP 🇺🇸 #FP3 pic.twitter.com/lr6Q9hg3hU

— Formula 1 (@F1) October 21, 2017
Carlos Sainz continued to impress on his Renault debut as he finished final practice eighth fastest, 0.04s down on Nico Hulkenberg.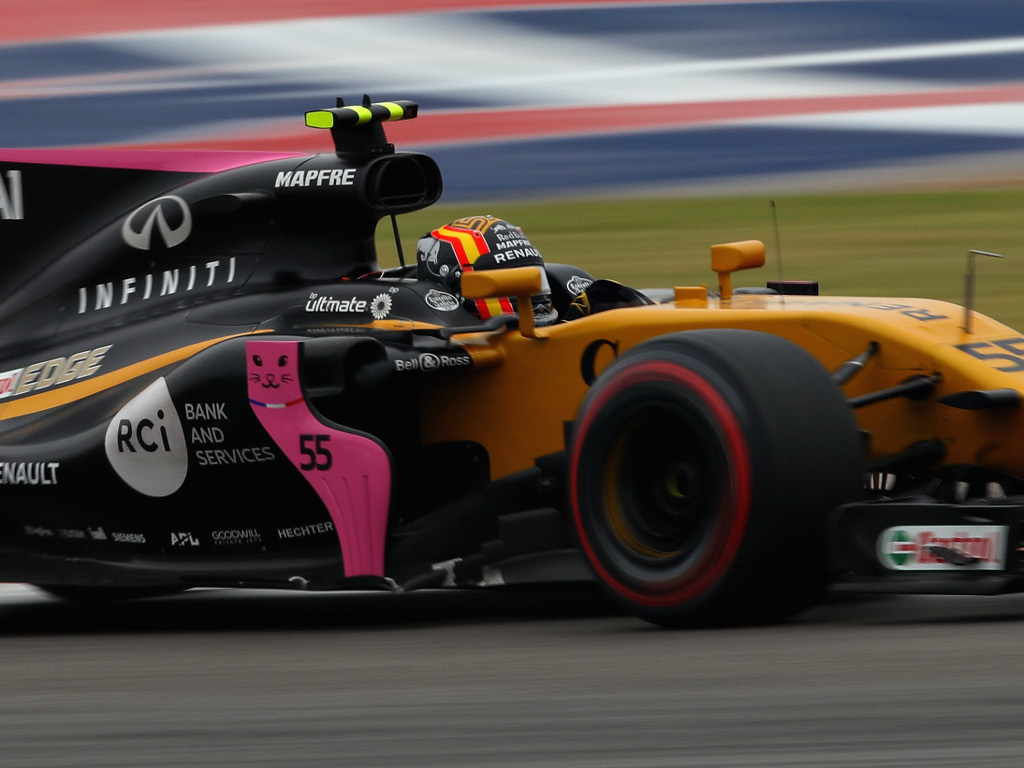 Lewis Hamilton opted to run a new helmet on Saturday, swapping Friday's yellow one for his white design.
He can't quite make his mind up, can he! 😅#LH44 back to his white look that we last saw in Singapore – channeling 2014-16 vibes 👊 #USGP pic.twitter.com/KVwjLLpyek

— Mercedes-AMG F1 (@MercedesAMGF1) October 21, 2017
Max Verstappen chased by the Sauber of Marcus Ericsson but it was really no contest with the Red Bull driver easily pulling away.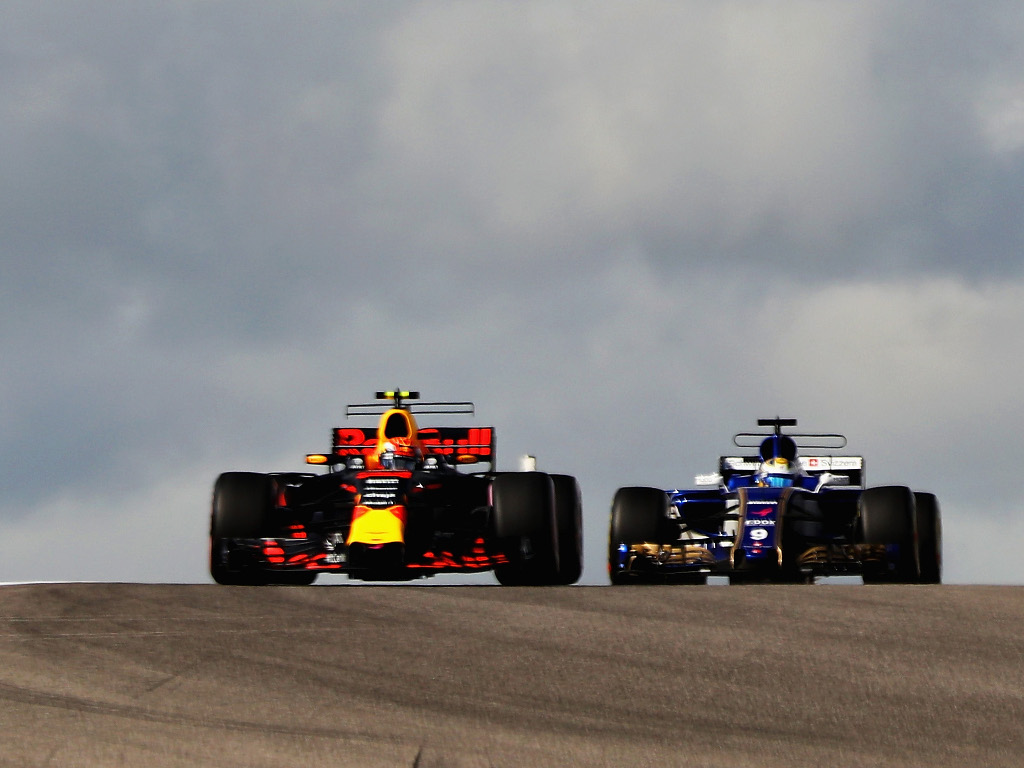 Sebastian Vettel, running a new old chassis in FP3 after problems with his previous one in second practice, finished second fastest. He had one of the more light-hearted moments in FP3 as he headed into the wrong pits – a Red Bull return on the cards?!?
Vettel anda nostálgico y se queria meter al box de Red Bull 😂 pic.twitter.com/sD3RF2Dmxh

— 📣「 Alerta F1 」🇺🇸 (@AlertaF1) October 21, 2017
But qualifying was simply a case of 'Hammer Time' as Lewis Hamilton cruised to an 11th pole position of the season. Rival Vettel will join him on the front row.
🏁 END OF QUALIFYING 🏁

TOP TEN
HAM 📸
VET
BOT
RIC
RAI
VER
OCO
SAI
ALO
PER#USGP 🇺🇸 #Quali #F1 pic.twitter.com/E5KsO5Ad93

— Formula 1 (@F1) October 21, 2017