Vettel's Brit GP failure caused by 'slow puncture'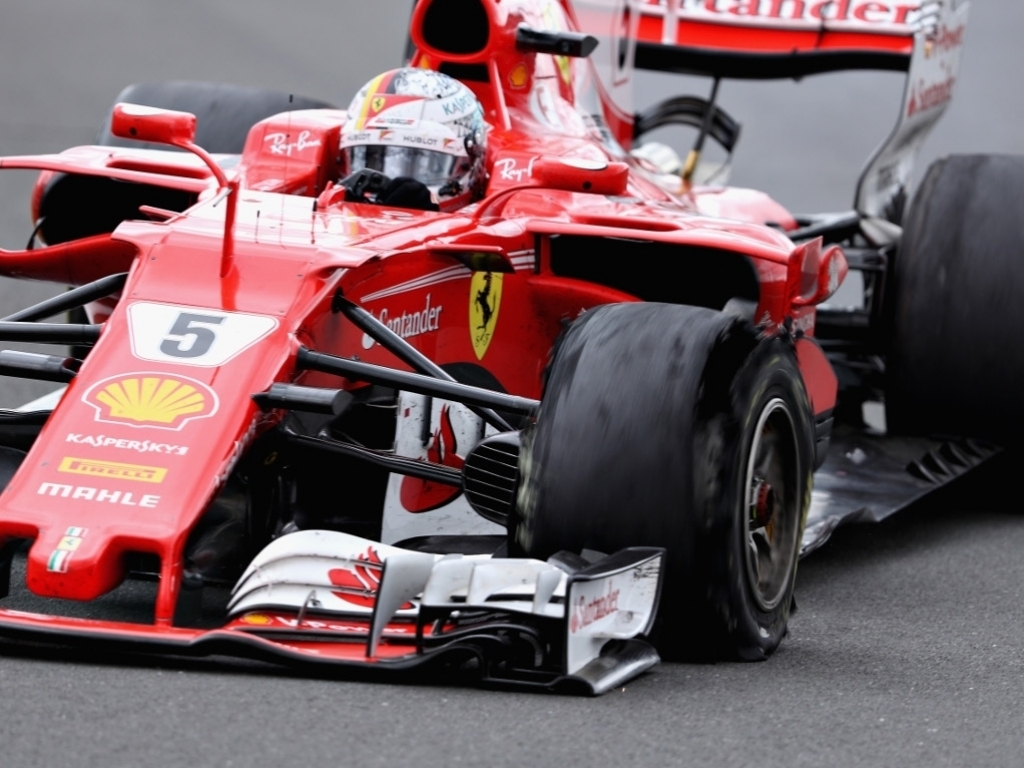 Sebastian Vettel's tyre failure during the closing stages of the British GP was caused by a slow puncture, Pirelli have confirmed.
Chasing fourth place at Silverstone and looking to minimise the damage as his title rival Lewis Hamilton closed in on the win, Vettel's race was undone by a front-left tyre failure.
Vettel stated after the grand prix that the failure was "sudden" and that it "caught us by surprise."
Pirelli have now revealed their findings, revealing that Vettel's front-left had suffered a slow puncture.
What caused that, though, they didn't say.
A statement from Pirelli said: "As appeared clear since Sunday afternoon, a full investigation has now confirmed that the original cause of the failure was a slow puncture.
"The consequent driving back to the pits on an underinflated and then flat tyre led to the final failure."
As for Kimi Raikkonen's failure, which happened one lap before Vettel's and cost the Finn second place on the day, Pirelli still need a "few more days" to analyse what went wrong for the Finn.
"Kimi Raikkonen's damaged tyre shows less evidence of what occurred, so further tests and analysis are still ongoing in Pirelli's laboratories and indoor testing facilities," the statement added.
"It will take a few more days to reach a definitive conclusion."