Webber: Vettel revitalised by new cars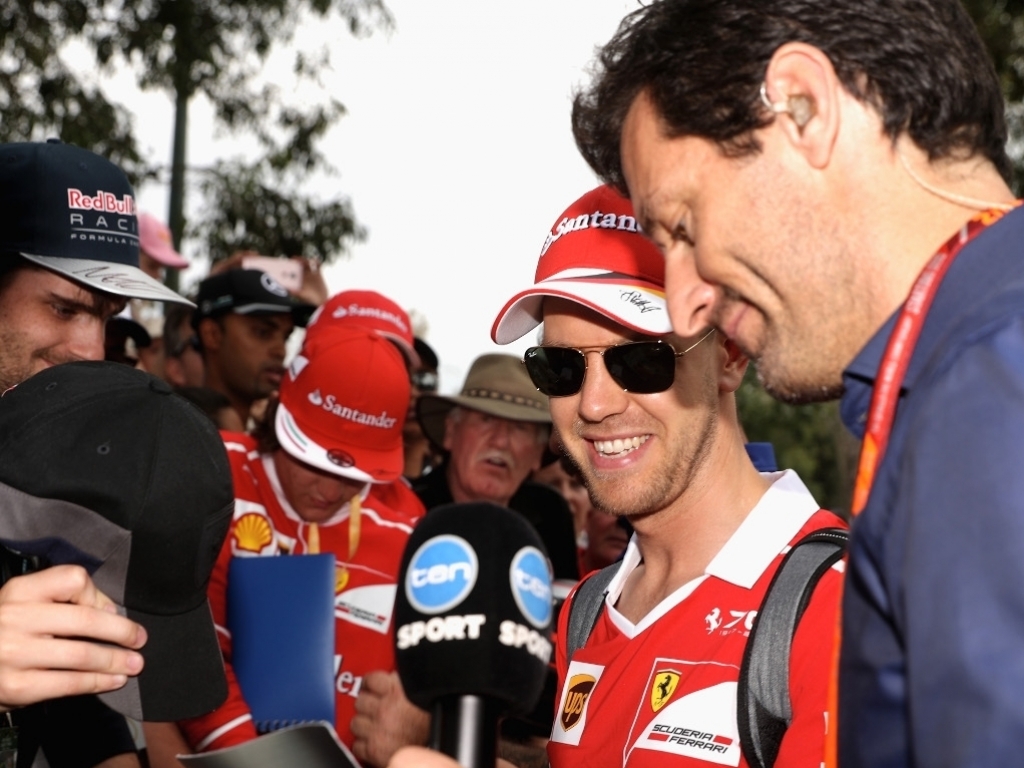 A new era of cars and a first win of the season has Mark Webber stating that his former team-mate Sebastian Vettel is "mentally quite back" in the game.
Last season Vettel came in for some stick as his frustrations boiled over at fellow drivers, blue flags and even F1 race director Charlie Whiting.
This season, the German appears to be a lot happier which Webber puts down to F1's new cars with their more aggressive aerodynamics and faster lap times.
"The new generation of cars has brought about the rebirth of Sebastian," he told F1i.com.
"World Champion Sebastian is mentally quite back. Last year there was a lack of motivation from him because he had no prospect of victory.
"That's why this victory is so important to him."
The Aussie believes that with the new cars putting the onus back on the drivers, Vettel could thrive this season.
He added: "As a driver, you can once again make the difference as it is much harder to drive these cars to the limit.
"That is another speciality of Vettel, looking up the limit of the car."