Wehrlein 'sorry', set for five-place grid penalty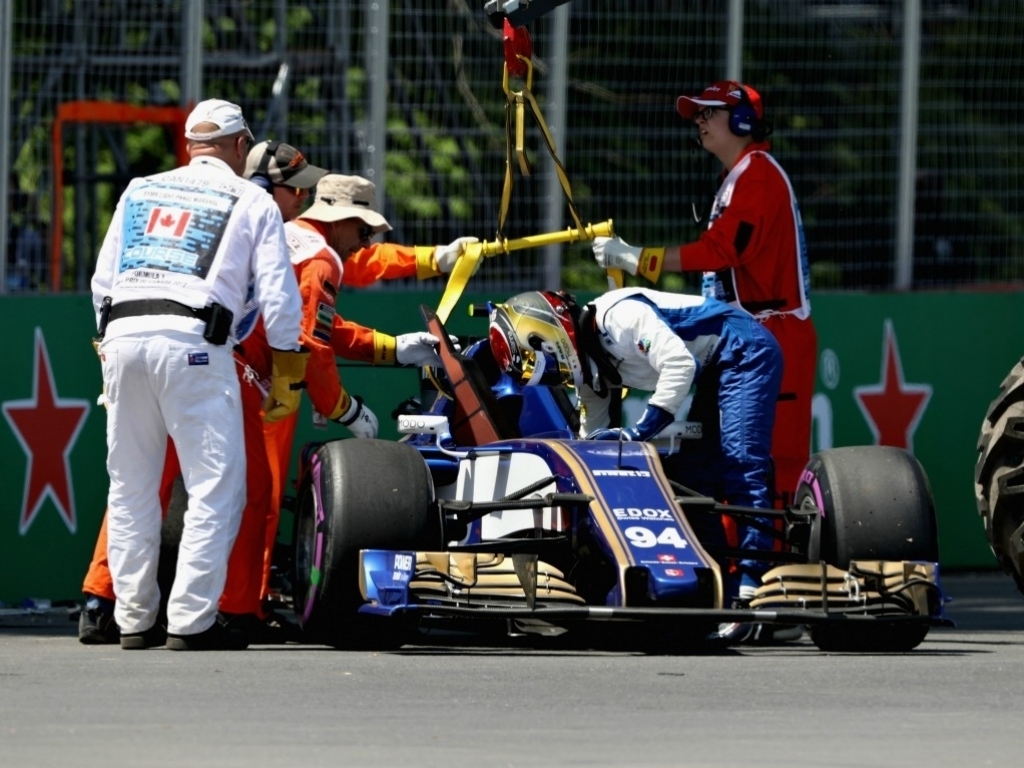 Pascal Wehrlein has apologised to his mechanics for his Q1 crash as a gearbox change will force a five-place grid penalty.
The German already qualfied at the very back of the grid, but he could start from the pit lane after breaking the rear wing and damaging his gearbox, which must six consecutive races or be penalised under Formula 1 regulations.
Wehrlein touched the grass at Turn 1 and lost all control in Q1 and he admitted that he was completely at fault for the incident.
"What's for sure is it was my mistake," he explained after the session. "It's another long day for the mechanics, which I'm very sorry about.
"Since Monaco we've not been there with the pace, struggling with the car and every day has been a long day for the mechanics, changing the car.
"Now it's another long day because of my mistake so I'm sorry for that.
"I went too far on the right side to get as much speed as possible into the corner," he said. "But I went on the white line, a bit on the grass and I lost the car."