Whiting explains Hamilton's escape, Max's penalty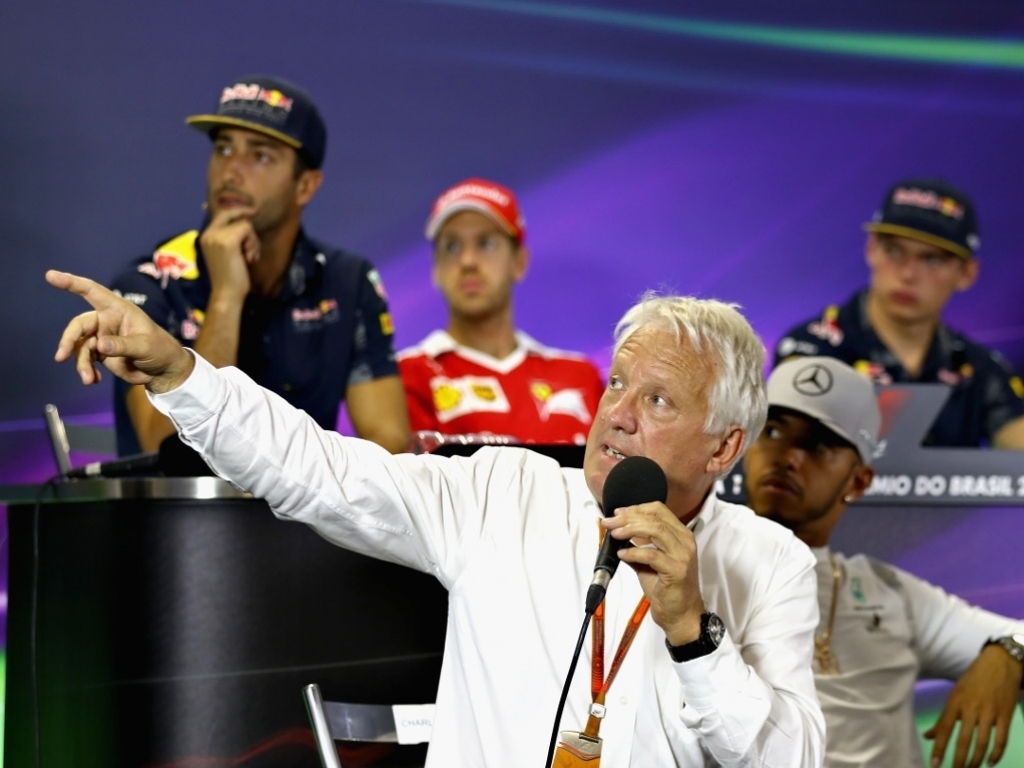 Charlie Whiting gave the drivers and the gathered media his explanation as to why Lewis Hamilton wasn't penalised in Mexico, but Max Verstappen was.
In an unusual move, Whiting was called up to attend Thursday's drivers press call in the build up to the Brazilian Grand Prix weekend.
The F1 race director was there specifically to speak about the controversial penalties in Mexico, or in Hamilton's case the lack thereof.
Both drivers went off at track at Turn 1 and rejoined at Turn 3. But while Hamilton escaped without sanction, a post-race penalty cost Verstappen third.
With video footage in hand, Whiting explained that the main difference was that Hamilton did not gain a "last advantage" whereas the stewards felt that Verstappen had.
"The principal difference between the two was simply that in Lewis's case it was felt he didn't gain any lasting advantage and in Max's case, he did," Whiting said.
"You can see that Lewis makes a small mistake at the beginning, cuts across [the grass], gains significant track advantage but then sets about giving that back immediately.
"You can see on the straight between Turns Three and Four he backs off to 80 percent throttle to give that advantage back because he'd obviously got a significant advantage there.
"And then about a minute later the Safety Car deployed and that advantage has gone completely. So the stewards felt no lasting advantage.
"On the other hand the case with Max and Sebastian, if Max had done the same thing on the straight between Turns Three and Four he would certainly have lost the place.
"So I think that's why the stewards felt it deserved a penalty because he had gained a lasting advantage.
"That was the fundamental difference between the two incidents in the eyes of the stewards."
Whiting also confirmed that the stewards were ready to tell Hamilton that he had to reduce his advantage after cutting the corner but that the Safety Car did that for him.
He added: "We were going to ask Lewis to back right off to ensure he maintained the same distance he had when he went into the corner.
"We could see from the data he had already backed off significantly. Then the VSC was deployed followed by the Safety Car. Had that not happened, yes, we would have done that."