Wolff: Formula 1 is not broken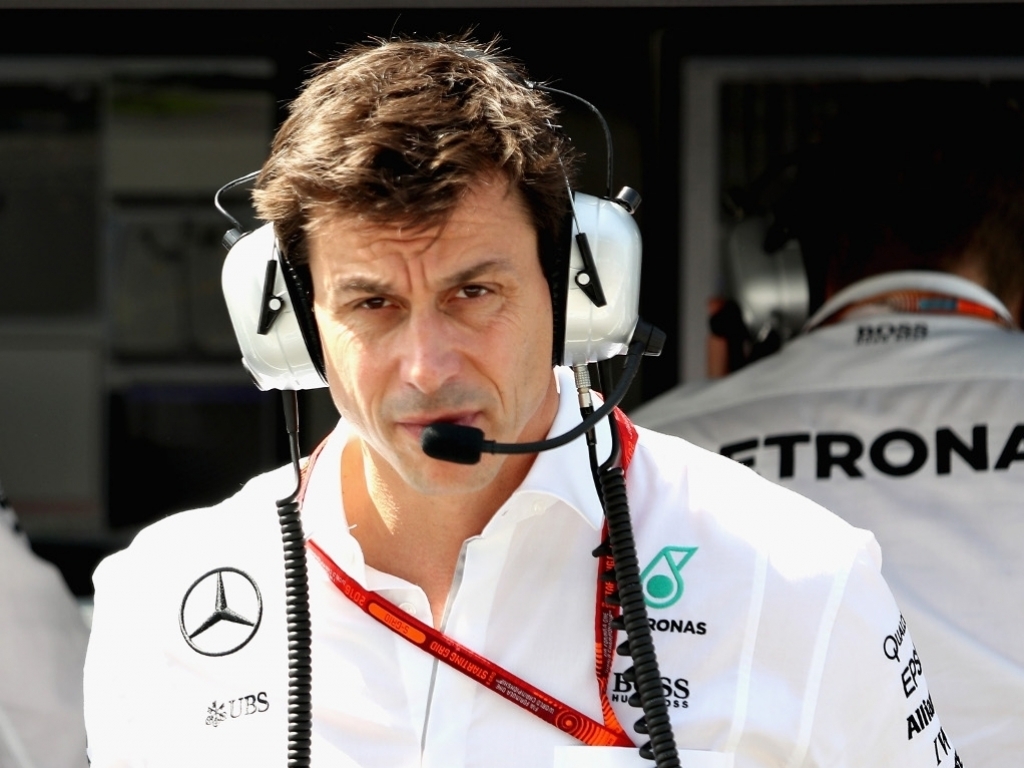 Toto Wolff says the time is right for Formula 1 to "embrace the future" following Liberty Media's takeover and the ousting of Bernie Ecclestone.
On Monday Liberty Media completed their takeover of the sport.
That saw immediate changes at the top with Ecclestone out, replaced by Chase Carey as CEO, while Ross Brawn was named managing director of motorsport and former ESPN man Sean Bratches came in as commercial chief.
Mercedes motorsport boss Wolff has welcomed the change.
"The Ecclestone era ending is a pretty big thing," he said in an interview published on the official Mercedes website.
"I'm very curious and optimistic as to what the future holds. But one thing is for sure – the wheels turn very fast [in Formula 1] and yesterday's news doesn't interest anybody any more.
"We need to embrace the future and shouldn't be too nostalgic about the past.
"This sport has a huge opportunity for growing bigger and bigger.
"If you look at the track record of Chase and his colleagues, it says everything.
"They are experts in TV rights, experts in US sports and they have hired experts in Formula 1 to cover that blank spot. They have done just the right thing, hiring experts in their respective fields.
"Ross has been in Formula 1 forever and has seen the sport from the team side. He is going to give them the right guidance, together with the teams and the FIA, to develop the sport in the right direction.
"[This can be done by] staying true to its values but, equally, assessing the areas that function well and the areas which we should be developing together in order to grow the sport even bigger."
The Austrian, though, has urged Formula 1's new powers-that-be to be cautious with any changes they may wish to bring in as the sport cannot risk alienating its core fan base.
"One thing is for sure – we shouldn't make it a beta test," he added.
"We shouldn't mess with our loyal fans by implementing rules and regulations that we haven't assessed properly.
"We should use data in a scientific approach and see what works in other sports and other entertainment platforms, then combine that with the great strengths and assets of Formula 1."
But while Wolff is willing to embrace aspects such as social media to bolster Formula 1, he is adamant that this is not a broken sport.
"We mustn't talk the sport down, as it is not broken.
"There are ways to optimise it and there are areas which are blind spots in which we haven't done a lot of work – for example the digital environment and social media. But we need to understand them.
"Social media is very important as a marketing tool to involve our audiences – both current fans and future fans. But we have loyal partners in the TV stations that have been broadcasting our sport for a long time and have helped contribute to the team's revenues.
"You can't offer it for free in the digital world. You can see it as a marketing tool but not as the silver bullet that will solve all the problems."