'Grosjean's chances to win races came too early'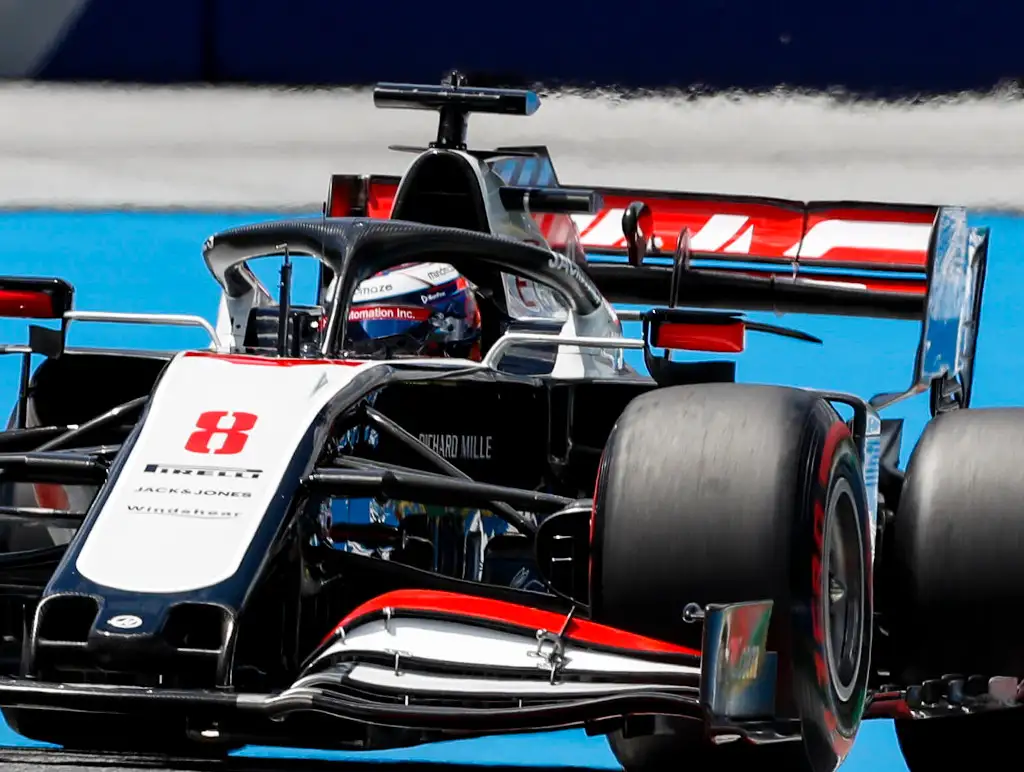 Eric Boullier believes Romain Grosjean could have won F1 races if he had been more experienced during his time with Lotus.
Grosjean, who is being released by Haas at the end of this season, looks set to bow out of motorsport's elite category as a non-race winner despite finishing on the podium 10 times.
The closest the Frenchman got, in his former Lotus team boss Boullier's opinion, was at the 2013 German Grand Prix when Grosjean was pressurising Sebastian Vettel for the lead when a Safety Car period played into the German's hands with a timely pit stop.
Grosjean went on to finish that race at the Nurburgring third after allowing his team-mate Kimi Raikkonen through for second behind Vettel under team orders.
Boullier, 46, who was also team principal of Renault before their change of name to Lotus and subsequently racing director of McLaren, thinks Grosjean's best opportunities to stand on the top step of the podium came too early in his career.
"He was good enough and he would have [won races] actually," said Boullier, speaking on the Beyond The Grid podcast. "He did enough podiums to show he has the potential to win."
Get your hands on the official Haas 2020 collection via the Formula 1 store
Asked if consistency was what had stopped Grosjean from becoming a consistent race winner, perhaps even an F1 champion, Boullier replied: "Definitely if you're a world champion driver, you need to have everything in place.
"I think Romain has the capacity to win races. He won championships in every category he raced in before, so he has all this.
"But F1 is a little bit more complicated because you need to handle [pressure] and to gather people around you, plus being in the right team with the right engine at the right time.
"I think if you look at the years 2012 and 2013, Kimi was special to make the team work for him and he delivered more – he had more podiums, he had two wins. But Romain was young at that time, and I think that's another characteristic.
"Kimi, obviously his racecraft is just unbelievable, he has this talent during the race to control everything.
"I think Romain needs to be more in control…but the speed is there and obviously he couldn't show it at that time because it was maybe a bit too early, and then he went to a team [Haas] where he didn't have the capacity to be on the podium.
"But still he did some amazing races with Haas and scored many, many points with them."
Follow us on Twitter @Planet_F1, like our Facebook page and join us on Instagram!