Russell admits he'd hoped to win for Mercedes by now
After seven rounds of the 2022 season, George Russell is "disappointed" he is not a race winner with Mercedes yet.
After learning the ropes in Formula 1 with Williams for three seasons, Mercedes-backed Russell was promoted to a race seat with the Silver Arrows for 2022.
At that point he was filling the most exciting vacancy on the grid, Mercedes having won seven Constructors' titles in succession which became eight at the end of the 2021 campaign.
But Mercedes have stumbled out of the blocks in 2022 following the regulatory overhaul, P3 being Russell's best result so far, achieved at the Australian and Spanish Grands Prix.
Russell does not deny that by this stage of the season, he had been hoping to have already reached the top step of the Formula 1 podium.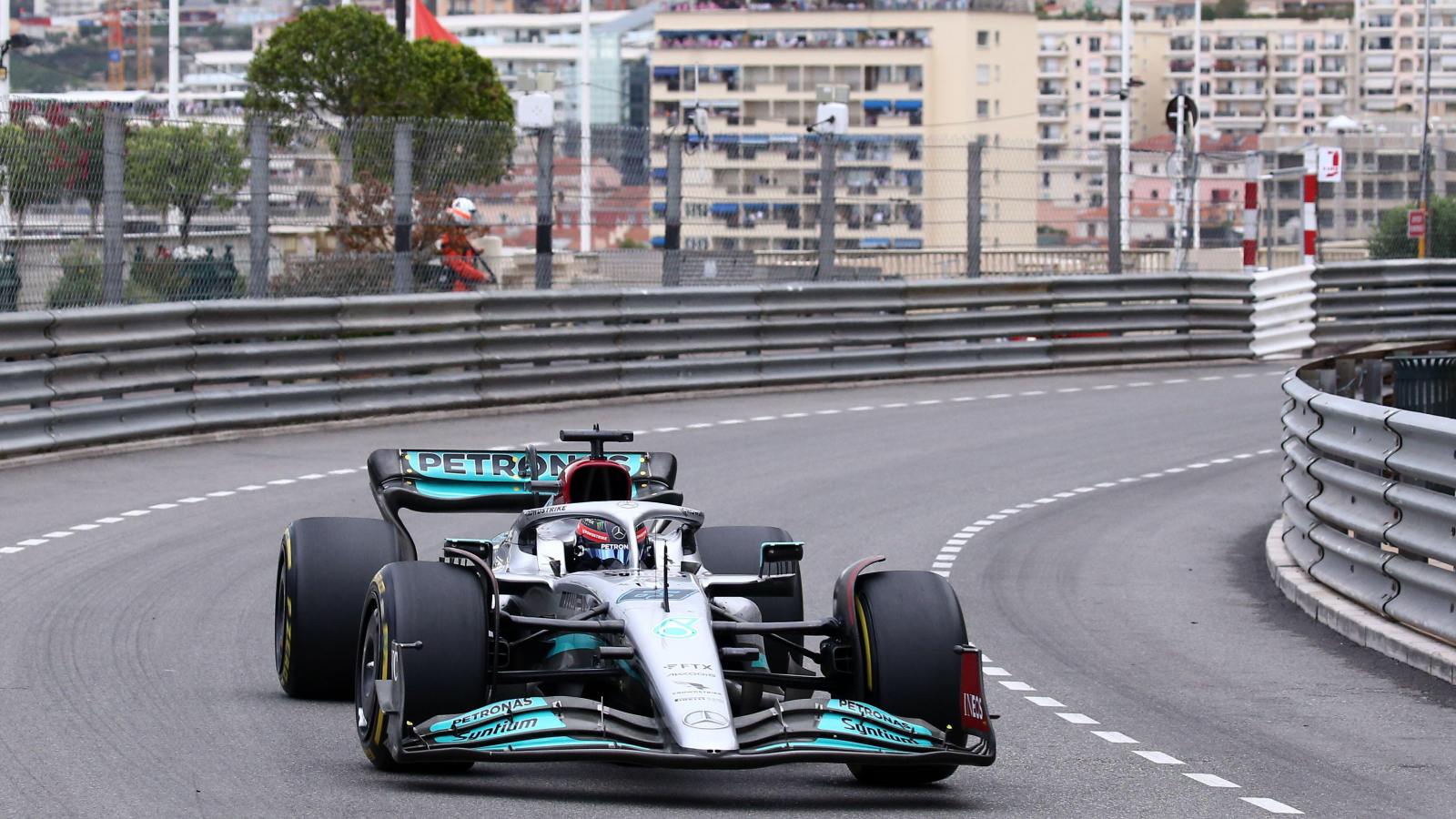 "I think if you had told me before the season that we'd be seven races in and I wouldn't have a victory to my name, I would have definitely been a bit disappointed with that," Russell told reporters.
"But I think given the pace of the car and given where we've been as a team, I've been reasonably pleased with how I've performed. I think the results have been maximised.
"I don't see many races where we could have achieved better results."
That said, Russell is urging his Mercedes team to improve, with Red Bull and Ferrari now pulling away to form a two-team race for the titles.
Heading into the Azerbaijan Grand Prix, Mercedes trail Red Bull by 101 points at the top of the Constructors' Championship, while in the Drivers' standings Max Verstappen is 41 points ahead of Russell.
That does not mean Russell has written off his title hopes for 2022 though.
"We've definitely got room to improve," Russell stated. "You are constantly striving for more when you understand the car more, the tyres more. And I want to fight for this championship.
"We've got to go against the likes of Max at Red Bull and obviously Charles [Leclerc] is doing an extremely good job at the moment with Ferrari.
"But as a team, we just need to keep on pushing – I need to keep pushing personally. So, more to come."
After taking a clear step forward in Spain, the Monaco Grand Prix was a setback for Mercedes, the team struggling to make the W13 a comfortable ride around the slow, tight and bumpy streets of Monte Carlo.
Next up is another street track, but Baku is certainly not a low-speed venue like Monaco.
Mercedes unlikely to be 'transformed' in Baku
While Mercedes driver George Russell feels they'll be able to have a better weekend than the one in Monaco, it still may not be enough to challenge for the win.
Nonetheless, Mercedes' trackside engineering director Andrew Shovlin expects Baku to present some "similar challenges" to Monaco, saying the team must strive to expand the working window of the W13.
"Baku might present some similar challenges," he stated. "We are working on areas though to try and improve that ride, try and be able to run the car a bit closer to its optimum window, but we are well aware that in addition to adding base performance to the car we have to make it work over a wider range of circuits.
"These are all things we are busy with in preparation for Baku but also longer term, because there are other challenging tracks that will come up."