Lewis Hamilton reflects on moment of self-doubt ahead of shock Mercedes move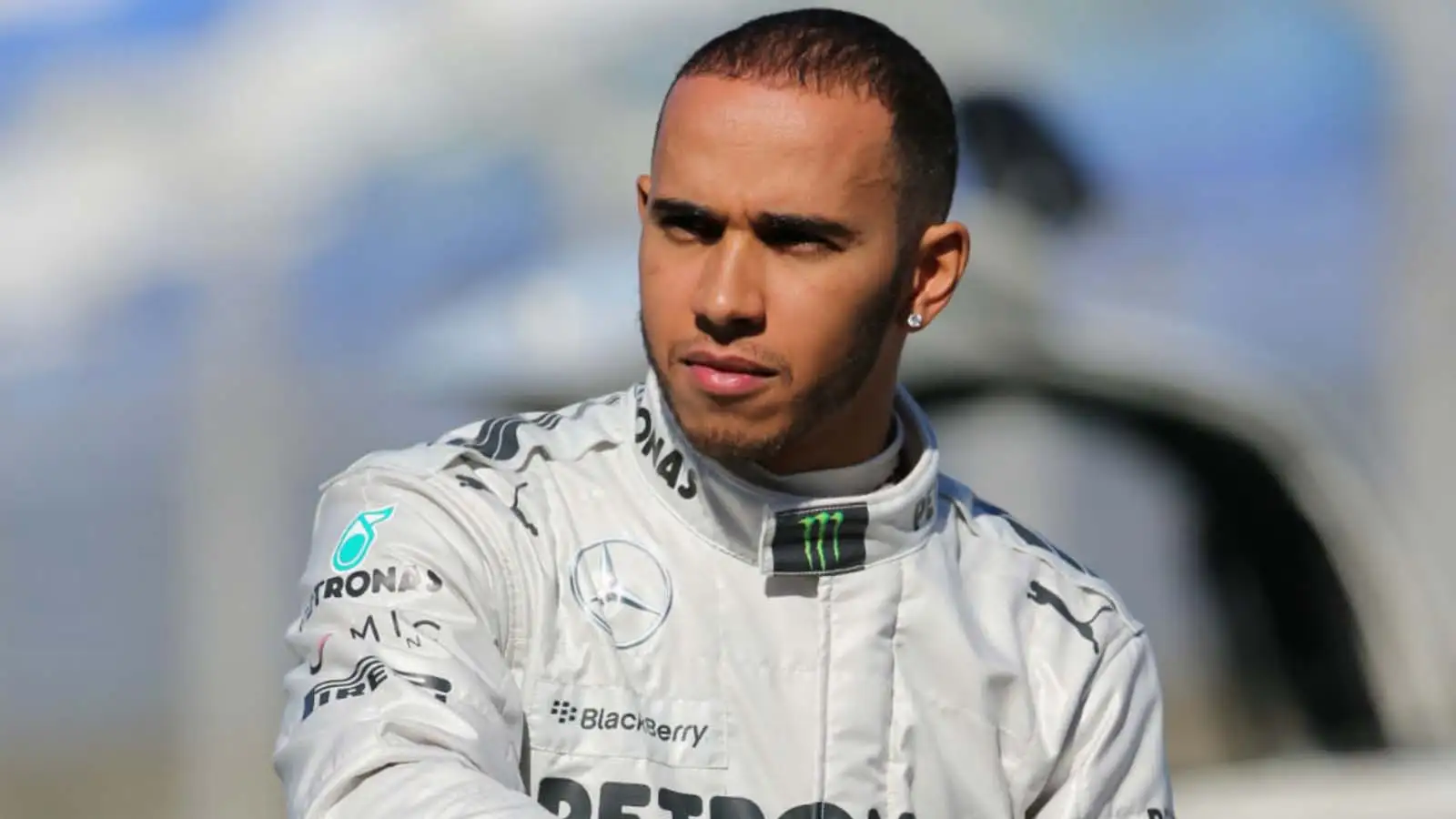 Lewis Hamilton has opened up about the feelings of doubt he faced prior to his time with Mercedes, after his move from McLaren was announced.
The confirmation Hamilton would leave McLaren at the end of 2012 sent shockwaves throughout Formula 1 at the time, with the 2008 World Champion having been with the team since his debut in the sport, and the Woking-based squad still featuring as one of the sport's frontrunners at the time, and Mercedes appearing in the upper midfield.
The change eventually proved to be the inspired choice for Hamilton, having since gone on to win six more titles with the Silver Arrows and dominate the sport for the back end of the 2010s, taking his seventh World Championship to date in 2020.
Hamilton made his Mercedes debut in Australia in 2013, where he started third and finished fifth – ahead of both McLarens – and a decade on from that seminal moment in his career, he took stock of what it meant for him to leave the team which had been his Formula 1 home up to that point.
"Did it feel like a risk? Of course! When you make decisions, you go through changes and it's always going to be a risk," Hamilton told Mercedes' official website.
"But I would feel like I'm not living if I'm not taking risks, not constantly challenging myself and those around me. It was the inevitable direction I had to go, and it felt right.
"It was a feeling that I had; I wanted something new. I was excited to work with new people and enter a team that had struggled. Taking everything that I had learned and seeing if I could apply it somewhere else.
"I was excited by the plans I had heard were being put in place to scale up the team and going all in to become champions. I went with what I felt in my gut and in my heart. It led me to this amazing team and this incredible journey we are on."
PlanetF1.com recommends
Aston Martin were '100% tempted' to bring Sebastian Vettel back with duo still in contact
Scrapping practice sessions would hurt the F1 product, not help it
Toto Wolff discusses when he would 'pass the baton on' to someone else at Mercedes
Hamilton had been on McLaren's radar from a young age, with the Briton famously having approached team principal Ron Dennis at an awards ceremony as a child and telling him he wanted to race in a McLaren in the future.
He ended up doing so for six seasons, rattling off benchmarks such as taking podium finishes in each of his first nine races in Formula 1, becoming World Champion in his second year in the sport, and winning 21 races before moving away.
Hamilton was widely derided at the time for what appeared on the face of it to be a backwards step on the grid, and he admitted he was nervous about whether or not he had made the correct decision.
"So many people told me it was wrong. I knew that if I didn't make the move though, I would have regretted it," he said.
"I didn't have any second thoughts…although I do remember around Christmas sitting outside in the cold looking over the snowy mountains thinking: 'Shoot! I hope I've made the right decision.'
"I had a moment of reflection and thought: 'We've done it so we're going to give it everything.' I focused on training the best I could and bringing the best I could to the team.
"I also thought about how great it would be to get a win in that first season – something we managed to achieve."
Hamilton is currently going through the leanest period of his career in terms of time without a race victory, with the W13 and W14 cars proving to be a handful to drive and not on the pace of Red Bull at the front.
Mercedes have already confirmed work is going on behind the scenes to address the issues facing their current car, with significant changes set to be brought to the car concept in the coming months.
Hamilton has been forthright in his criticism of the team and he admits catching up to Red Bull is the "hardest task" he and Mercedes have taken on together so far, but is hopeful it can be done.
"We know we're not perfect and we can always be better – that's what we are always trying to do," he said.
"We don't have a great car right now but we're putting one foot in front of the other. We know we can get back to the front.
"It's going to be the hardest task we've faced together to get back to where we want to be and catch Red Bull. But what an accomplishment that will be!"