Lando Norris released from hospital following bizarre crash at Las Vegas Grand Prix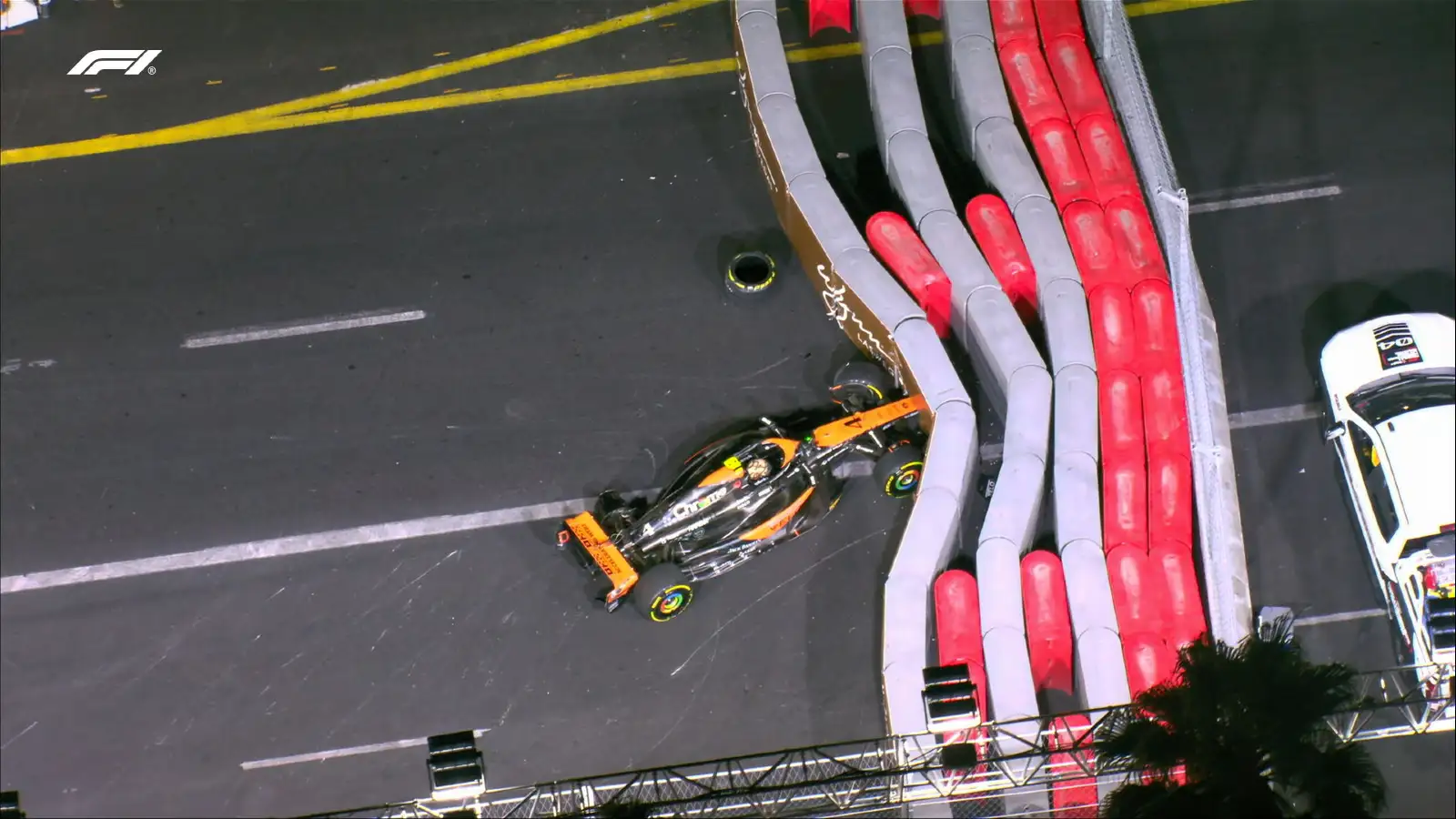 Lando Norris has been released from hospital following a scary crash early in the Las Vegas Grand Prix, the race's first retirement.
The British driver became the Las Vegas Grand Prix's first retirement after suffering an early crash, fortunately walking away after a hefty impact with the barriers on Lap 4.
Norris had been running in 12th place, directly behind McLaren teammate Oscar Piastri, when he lost control of the rear of his MCL60 negotiating Turn 11 and spun off into the wall. The hefty damage left him a passenger as he rode out the momentum, coming to a rest in the escape area.
Lando Norris walks away but requires hospital visit
With race engineer Will Joseph getting on the radio to ask Norris whether he was OK, it took two attempts before the driver was able to summon the energy to reply that he was OK – although Norris sounded particularly winded as he confirmed his status.
With Norris climbing into the Medical Car to head back to the paddock, and the race neutralised under Safety Car, McLaren and the FIA confirmed that Norris had to taken to a nearby hospital for further precautionary checks following his visit to the Medical Centre.
"Following the incident involving Car 4 [Norris], the driver self-extricated and was transferred to the circuit Medical Centre," said the FIA, "before being taken to University Medical Center for further precautionary investigations."
Happily, McLaren have since confirmed that Norris has been released from hospital and has been given a clean bill of health.
"Following further precautionary checks, Lando has been discharged from University Medical Center," read the message.
Earlier, speaking in the aftermath of the crash, McLaren CEO Zak Brown spoke about the incident on Sky F1.
Norris narrowly avoided taking out Piastri as he slid out of control off the track, and Brown admitted his relief after the scary-looking crash.
"[He's] OK," he said.
"So a very big hit, he sounded pretty winded when he spoke to us. He took a little bit of time to get out of the car but it looks like he's catching his breath and he's OK.
"We are looking at the data now. Can't quite yet tell what happened other than a big hit, we're just very happy he's okay. Hopefully, he'll check out fine.
"It's unfortunate, very rarely does Lando go off so just happy he's okay. It was a bit concerning there when we first spoke with him."
Read Next: Sergio Perez caught up in hilariously cringy grid incident at Las Vegas Grand Prix