Lewis Hamilton calls for 'AI' intervention in the wake of 'strange' Max Verstappen call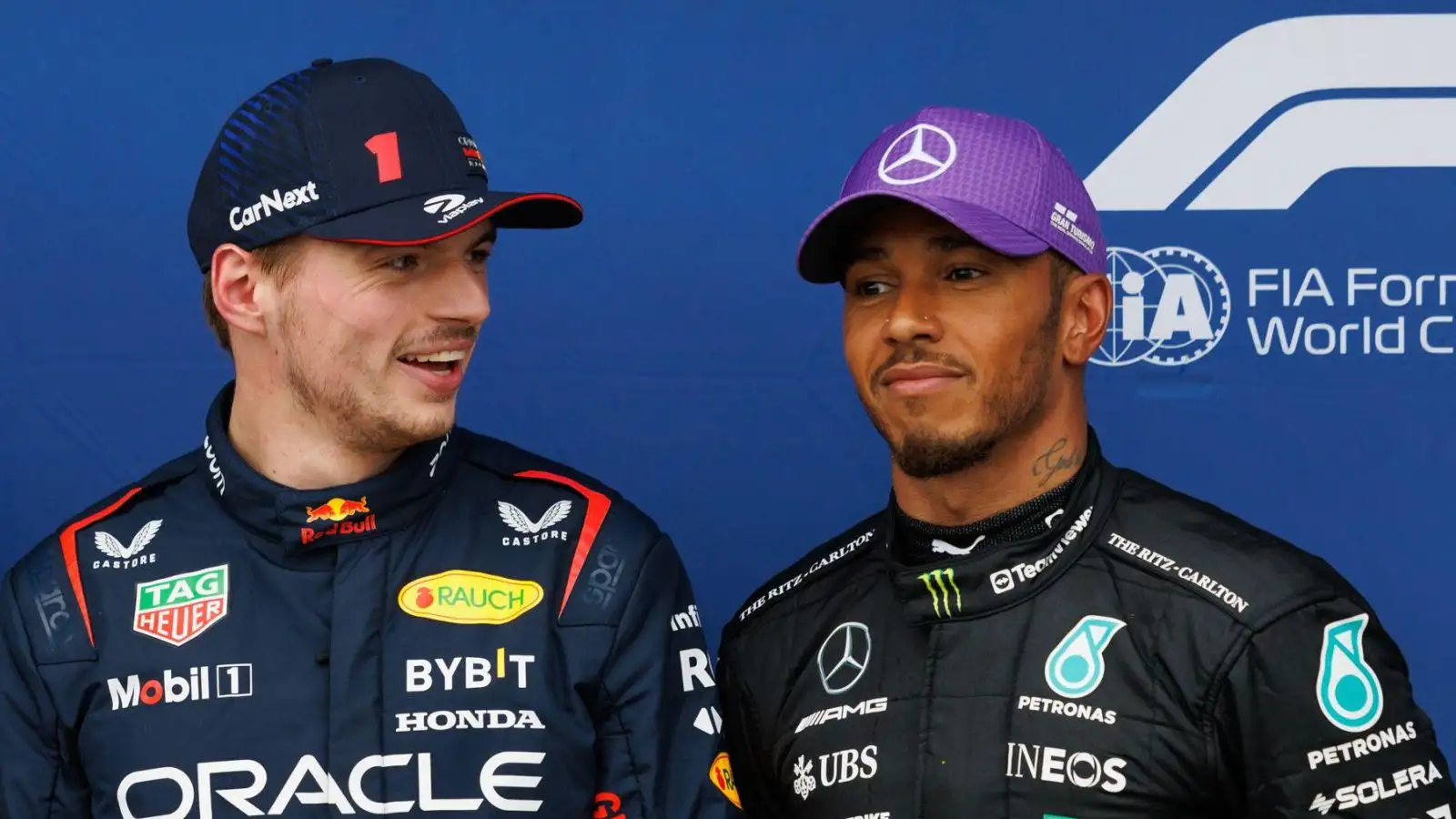 Lewis Hamilton has called on Formula 1 to use AI instead of stewards after the FIA's team admitted they got it wrong in qualifying at the Singapore Grand Prix.
That Saturday, Red Bull driver Max Verstappen faced not one but three stewards' investigations for his antics in qualifying.
The driver was not only investigated for holding up the field as he left the pit lane, pausing for an extended time, but he also had two cases of impeding.
Could permanent stewards fix F1's inconsistency problem?
One of those involved AlphaTauri driver Yuki Tsunoda with Verstappen sitting in the middle of the track and blocking the ideal line, which forced the Japanese driver to abort his lap.
Even Verstappen admitted it was a bad one.
"That was not good," he told Motorsport.com. "I didn't see him because I was on the radio talking about what was the problem.
"And then I didn't get a call-up until he was basically behind me. It basically sums up my qualifying, it was just super hectic and messy."
But instead of receiving a three-place grid penalty, which is what just about everyone in the paddock expected would be his punishment, the stewards gave him a reprimand as they cited Red Bull's failure to inform him of Tsunoda's approach as mitigating circumstances.
They, however, have since accepted they got that call wrong.
Singapore and Japanese GP steward Matteo Perini joined the team bosses for their Suzuka meeting on Friday night and reportedly told them that on review, the on-track reprimand decision handed to Verstappen should have been a grid penalty.
He also stressed that the Verstappen incident in Singapore could not be used as a precedent as they'd acknowledged it was a mistake, and that in future grid penalties will be the punishment.
Hamilton wasn't impressed with the FIA's clarification.
"Not really," he told Motorsport.com. "How many years have we… That rule has been the same for ages, you know? I think we need to start looking into AI for this sort of thing, so we get good decisions."
Asked if he'd like to see permanent stewards in F1, the Mercedes driver replied: "I would like to see whether AI could do a better job or not."
PlanetF1.com recommends
F1 schedule: When is the next F1 race and where is it being held?
Five great F1 career moves: Hamilton to Mercedes, Schumacher to Ferrari and more
'Strange' that it's Verstappen who got away with it
Stopping short of accusing the FIA stewards of favouritism, both George Russell and Carlos Sainz said it was "strange" that it was Verstappen of all people who escaped with a slap on the rest.
"It was definitely a bit strange to see even Max got away with those reprimands last week," said Russell.
"We obviously always look for consistency. We appreciate it's not easy in the best of times, but last week was obviously a bit of a slam dunk. So it was strange why it didn't happen."
Sainz added: "It's just a shame that the guy that is dominating and winning pretty much every race is the only one that gets away with it, while all the others we've had penalties this year
"And when I say everyone, everyone has pretty much had penalties. So it's a bit strange, and yeah, hopefully they learn from it."
Read next: Bernie Ecclestone snubs Lewis Hamilton to hand F1 GOAT title to former title rival