Hamilton: First the signatures, then tequila
Lewis Hamilton says this isn't his "first rodeo" as he enters negotiations with Toto Wolff over a new Mercedes contract.
Hamilton is out of contract with Mercedes at the end of this season and while it was thought earlier this year that a new deal would have been announced by now, there's still no word.
The Brit, though, isn't at all fazed by the delay.
Once again managing his own contract negotiations with Wolff, Hamilton says first and foremost he needs to know that both he and Mercedes have the same "goals and ambitions".
That's an easy one given that next year's target is likely to be beating Michael Schumacher's record of seven World titles, if of course Hamilton matches it this season.
The 35-year-old is on track to do so, leading the Drivers' Championship by 37 points ahead of Red Bull driver Max Verstappen.
Asked about his talks with Wolff over a new deal, Hamilton told the media in the build up to the Belgian Grand Prix that he finds it an "enjoyable experience" but is looking forward to having the finer print wrapped up.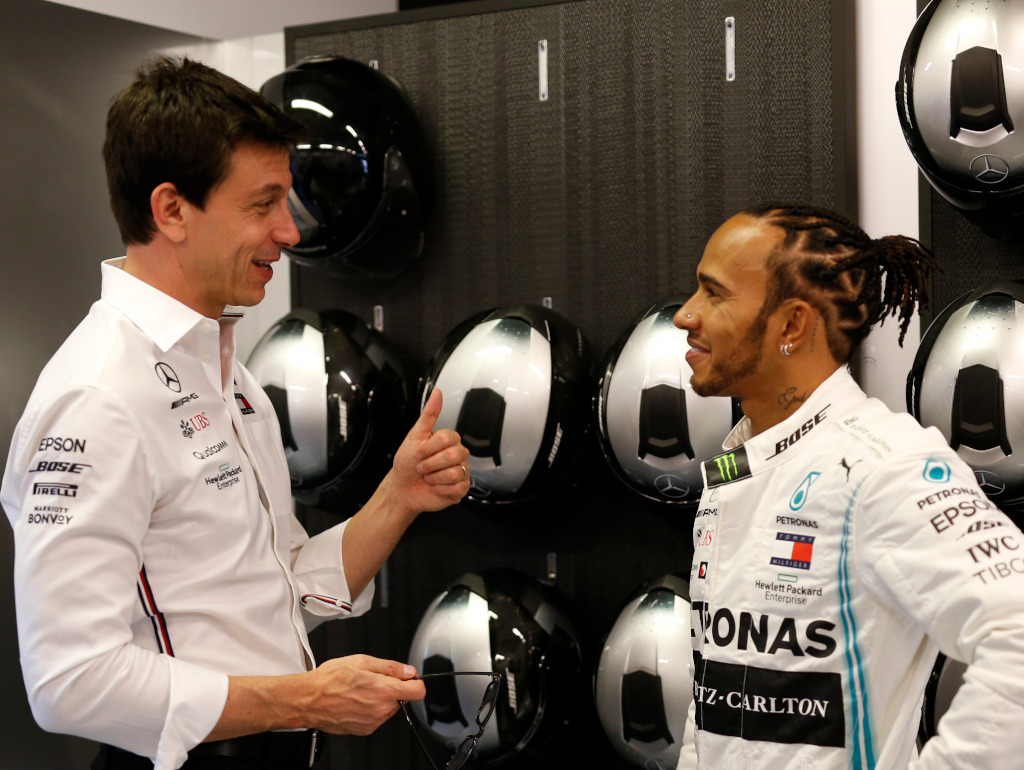 Get your hands on the official Mercedes 2020 collection via the Formula 1 store
After that, it's tequila time!
He said: "I've been really fortunate, I've been negotiating my contract for the last two or three and each time naturally learning a lot through the process.
"I'm not one to always just continue to do the same thing, so of course always looking at every detail, making sure every time I do my due diligence, making sure I understand that as we continue to grow together as a team that our values, goals and ambitions continue to stay aligned.
"So that's what you generally go through, to see how things could work better, how you can both get more out of it – whether it's performance with sponsors, performance on track and how we work with engineers, whether it's more time in the sim, lots and lots of different things.
"Then once you get all those small details out of the way then it comes to the big questions.
"It's not Toto and I's first rodeo together. I think it's an enjoyable experience but we are definitely happy when it's done and we can have a drink together.
"What I do know is I'll have some tequila aside to give him a shot afterwards… maybe I should give him the tequila before to relax him up!"
Follow us on Twitter @Planet_F1 and like our Facebook page.